Yes. Here at BMdotcom we like bridges and we like reflections, so here is a bridge, reflected: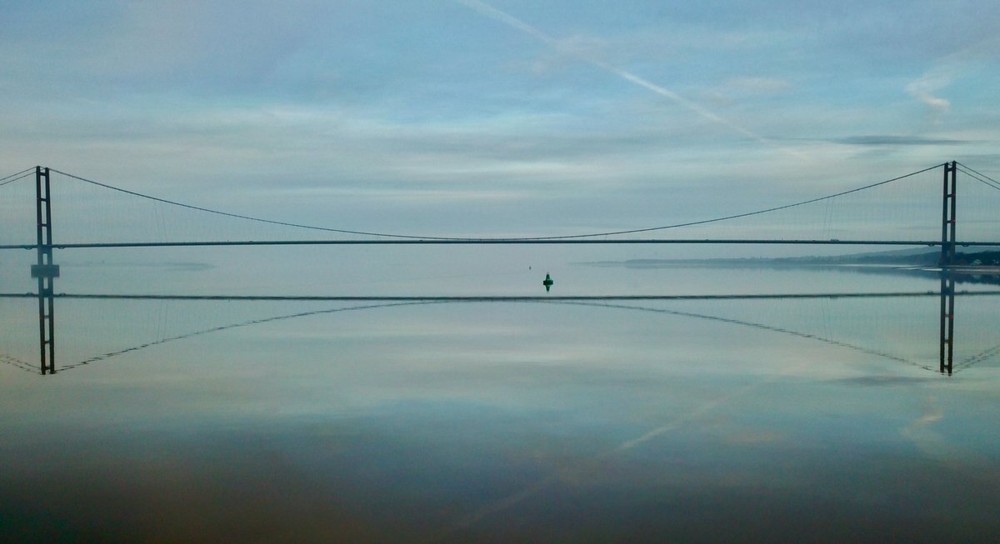 I encountered this photo here.
New bridges are a bit hard to come by these days, especially given the fact that so many places are called "Newbridge", and so many bridges, are called The New Bridge no matter when built because once upon a time that was accurate. All of which complicates all searches for new bridges. And when you do find new bridges that really do claim to be new bridges, it turns out I've seen almost all of them, and all the interesting ones.