As a Blackadder fan, I have long known about the use of pigeons during World War 1, to send messages. Pigeons like the one in this photo: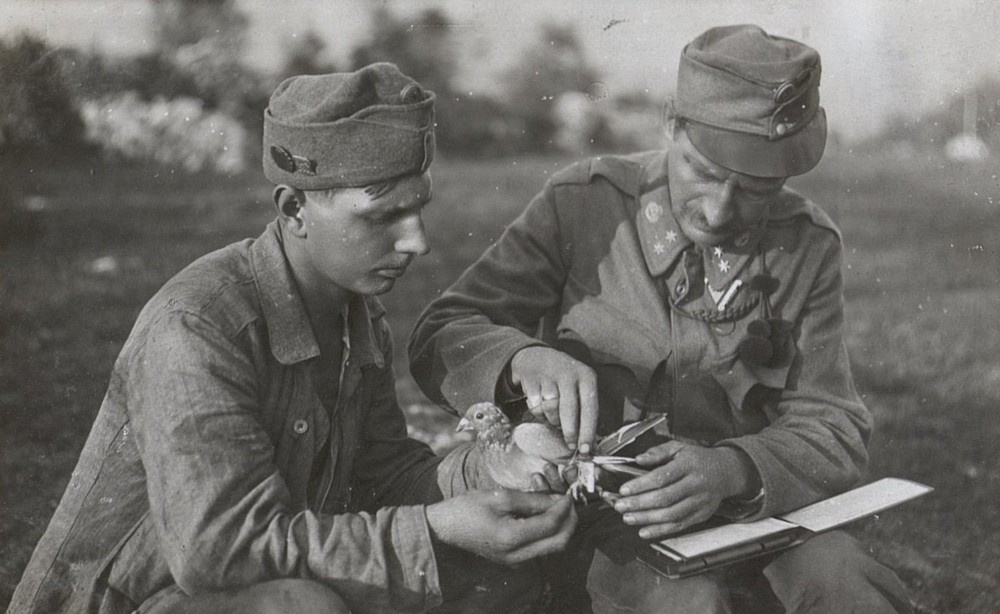 Twitter caption:
War Pigeons were very effectively deployed in the First World War. For instance, they carried messages, like the one being attached to a pigeon by Austro-Hungarian soldiers on the Isonzo Front, which can be seen in this picture.
Quite so. But what made me decide to post the above photo here was this exchange, in the comments.
"Liagson":
Wayne Meyer:
They used WEP. Wartime Encryption for Pigeons. It was a very early wireless standard.
Blog and learn. Not only did I just discover that pigeon messages were – of course, they'd have to have been – encrypted. I also learned that you can link directly to individual Twitter comments.
And what better way could there to learn about the activities of birds than via Twitter?