Earlier today, in the Derby branch of Waterstone's: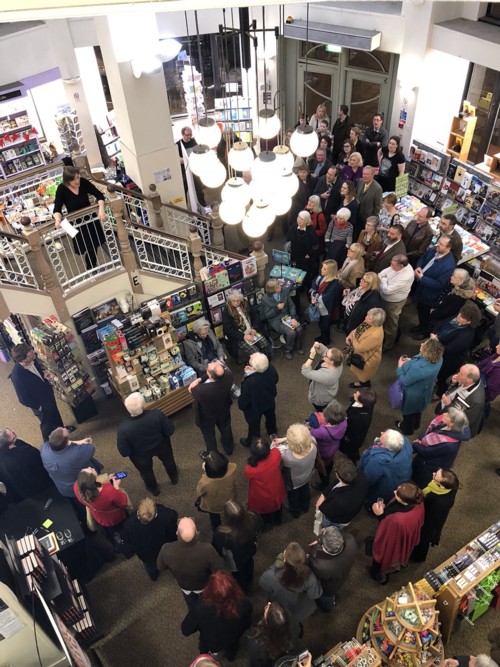 Standing on the staircase, top left, in a black dress, is Roz Watkins, speaking at the launch of her crime thriller, published today, The Devil's Dice.
I mention Roz and her book here because she is my niece. Another sign of getting old, to add to the collection: instead of boasting about elderly relatives who did great things in the past, e.g. WW2, you instead find yourself boasting about younger relatives who are doing great things now and who will probably do more great things in the future.
Roz sent me an advance copy of The Devil's Dice and I am happy to report that I agree with all those effusively admiring Amazon reviewers. Very absorbing, very well written. I am now working on a longer piece about this book for Samizdata, which I hope will go up there tomorrow. If not then, then soon.