Yesterday I visited Croydon, and one of the more entertaining things I saw and photoed was this, of the frosted glass windows of the exit that rises slowly up from East Croydon station platform towards the main entrance: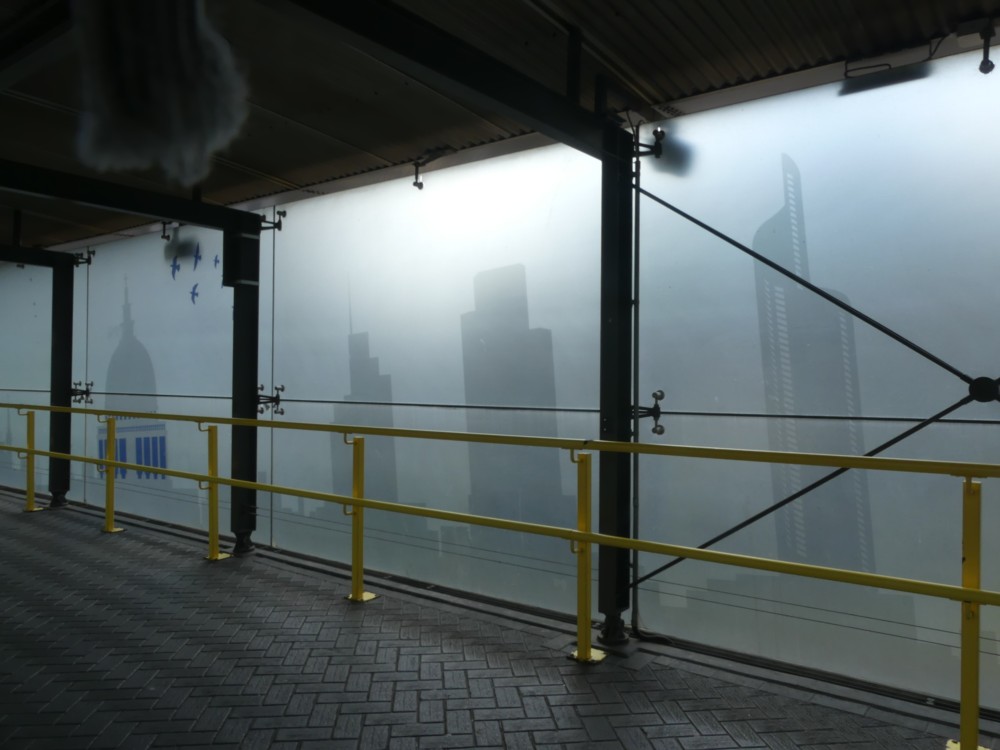 Which is London's most remarkable Big Thing? The Shard? The Gherkin? The Wheel? The BT Tower? The Walkie Talkie? The new and biggest one one still known only as 22 Bishopsgate? I hereby nominate: The Helter Skelter.
The two remarkable things about the Helter Skelter, a representation of which is to be seen in the above photo on the right, is, first, that it was never built, but, second, that the way it would have looked if it had been built still lingers. It certainly lingers here.
The expression "can't wait" is overused, by people who can wait easily enough but who would rather they weren't having to. But, those designers whose job it was at that particular moment in London's history to plug London, by reproducing selections of its Big Things, actually could not wait until the Helter Skelter was finished before they started incorporating its presumed likeness into their designs.