In 2000, I was mostly using my very first digital camera, a Minolta Dimage, to photo people, but I did also photo a few buildings, such as these ones. This is Vauxhall, seen from downstream: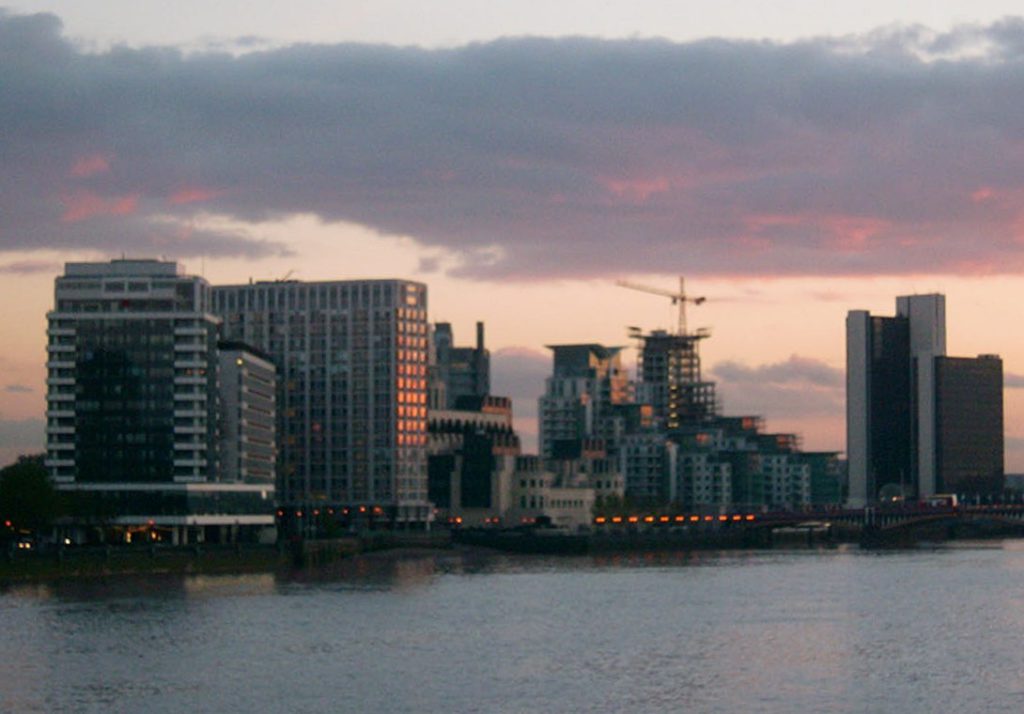 And here are the same buildings, with recent additions and subtractions, as best I could find in my more recent photographic efforts, in 2020: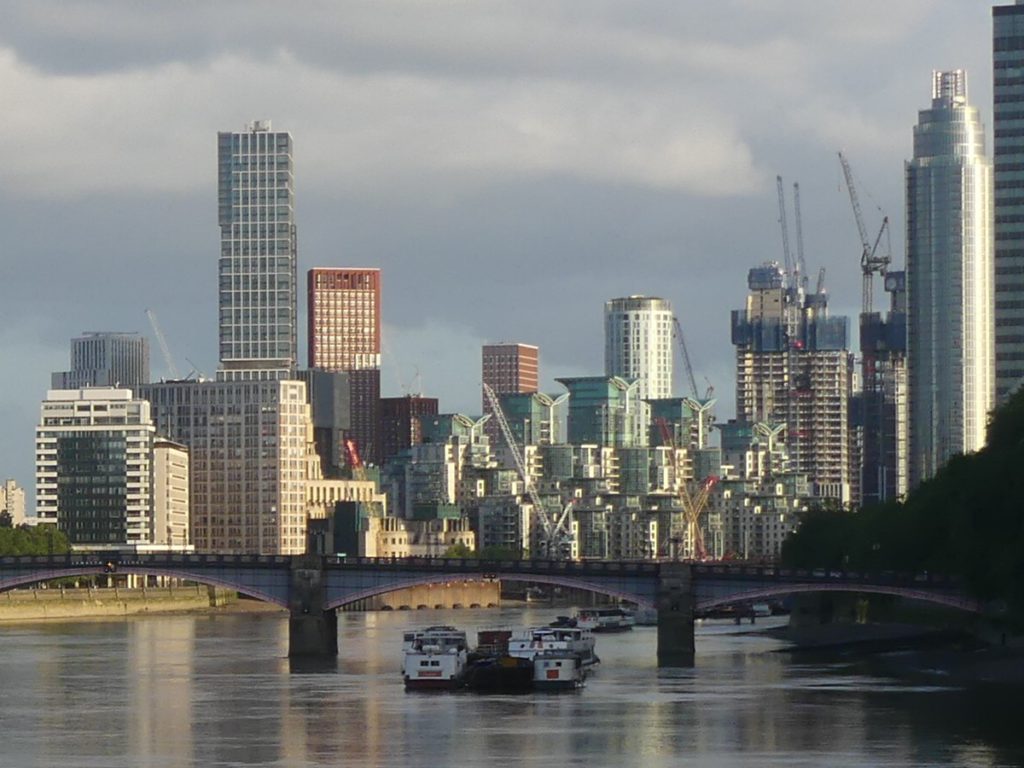 The two spots I was standing at are by no means identical. Different bridges, I'm pretty sure. And the angle is somewhat different. But, I hope you get the pictures.
The trick of photoing buildings, for me, is to focus not so much on the unchanging monuments, but for me somehow to divine which architectural scenes are about to change.
Failing that, as I typically do, I need to get lucky. And I got lucky-ish with these.
Cropping was involved to create both of the above images.