I love a good crane, especially in these almost craneless times. And I also love a good shadow. So, you can imagine how much I appreciated what I saw, outside Victoria Station, this afternoon: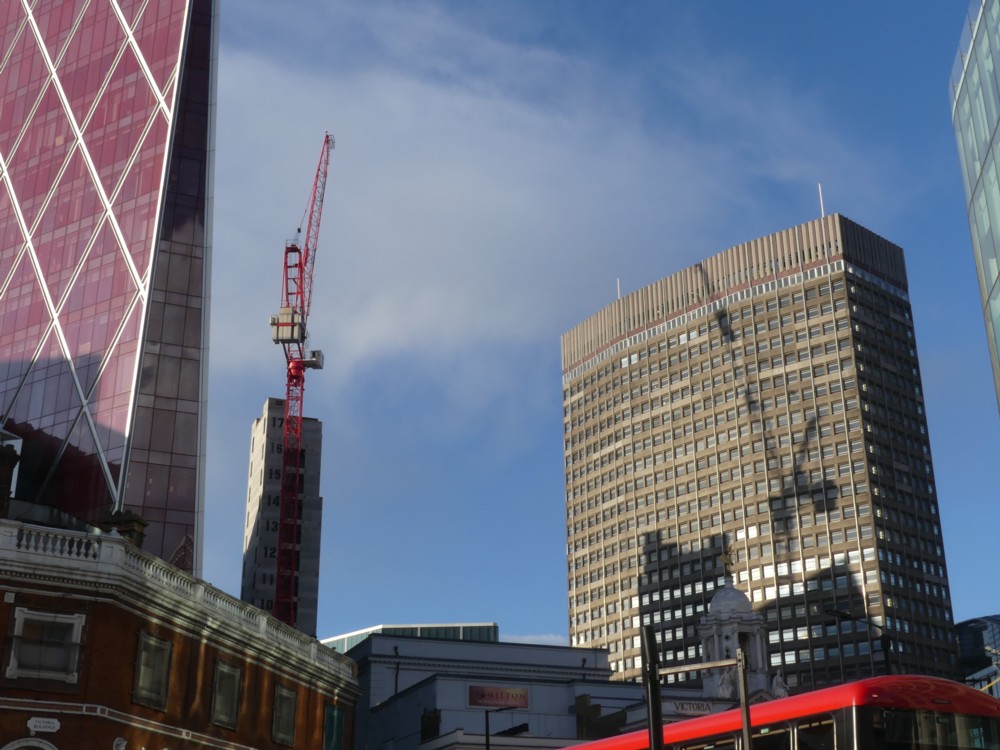 Today there was rain around mid day, followed by the brightest of bright sunshine. This is the best sort of sunshine there is, because the rain washes the air before the sun shines through it.
Also present in this photo is Pavlova, the ballerina on top of the Victoria Palace Theatre. This is a very good photo, of the crane and its shadow, but not of Pavlova. For Pavlova, Try one of these.