Now is not a good time for wandering about in London photoing photos. And anyway, if you do go a-wandering, is putting the photo-results on your blog the smart thing to do? You need a good story to explain why your wanderings were actually essential. Who needs all that nonsense?
So, instead, I've been wandering in my photo-archives, which get steadily better as the years go by and as they record circumstances ever more distant in time.
Circumstances like how Battersea Power Station, one of my favourite London Big Things, was look in the summer of 2004: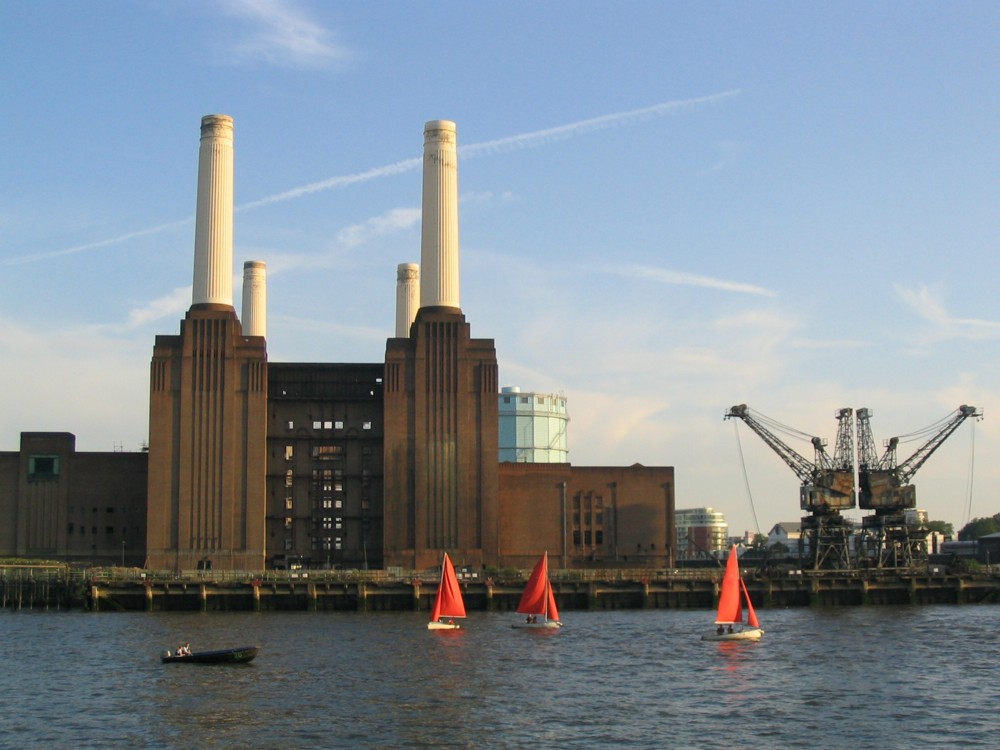 Battersea Power Station is now surrounded by flats. No cranes will be seen anywhere near it, once the flats are all finished. And I've not seen many boats like that since then, with red sales.
Photoed with my old Canon A70.