Yes. Spent the day chasing details, and keeping half an eye on the Six Nations. In an empty Millennium Stadium in Cardiff, the crowd was not missed much and Wales beat England. Oh well, it's only a game.
So, another quota advert, photoed very recently, this time for an enterprise which, I am guessing, needs all the help it can get just now: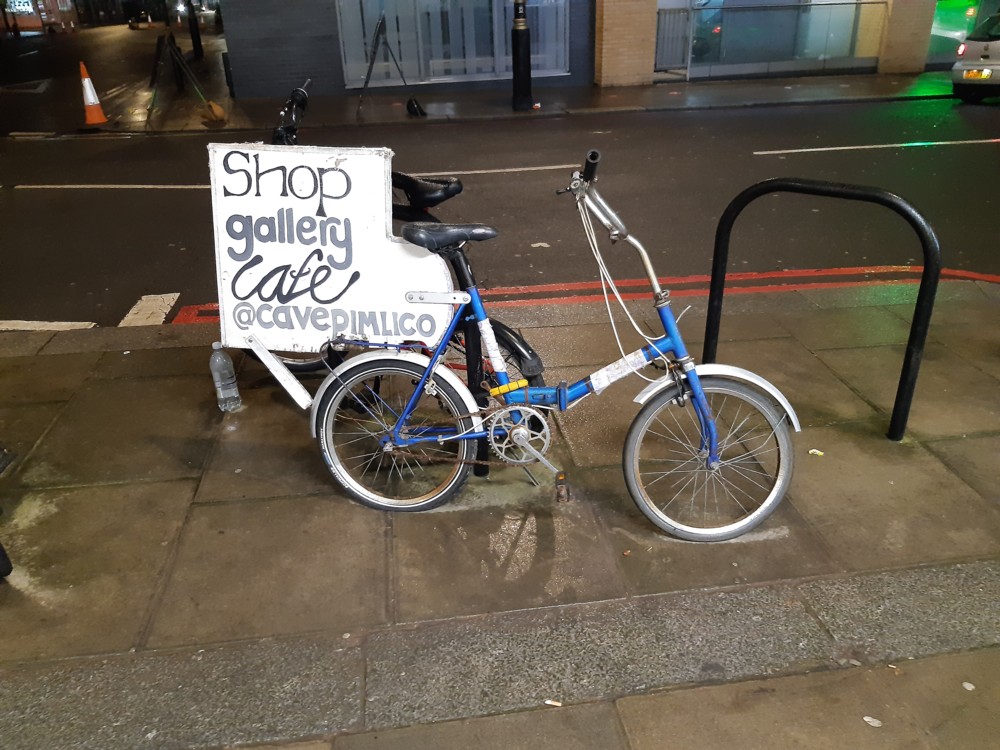 Something looked wrong about to me about this bike. The handle bars seemed like they had been turned round and are pointing backwards. Then I got it. They had been turned round. They are pointing backwards. Together with the front wheel that is attached to the handle bars.
The Cave website. I see there's a cafe. Memo to self: Check it out when you know what stops.