I've never been much cop at photoing snow, or rain come to that. But, trust me, this is snow: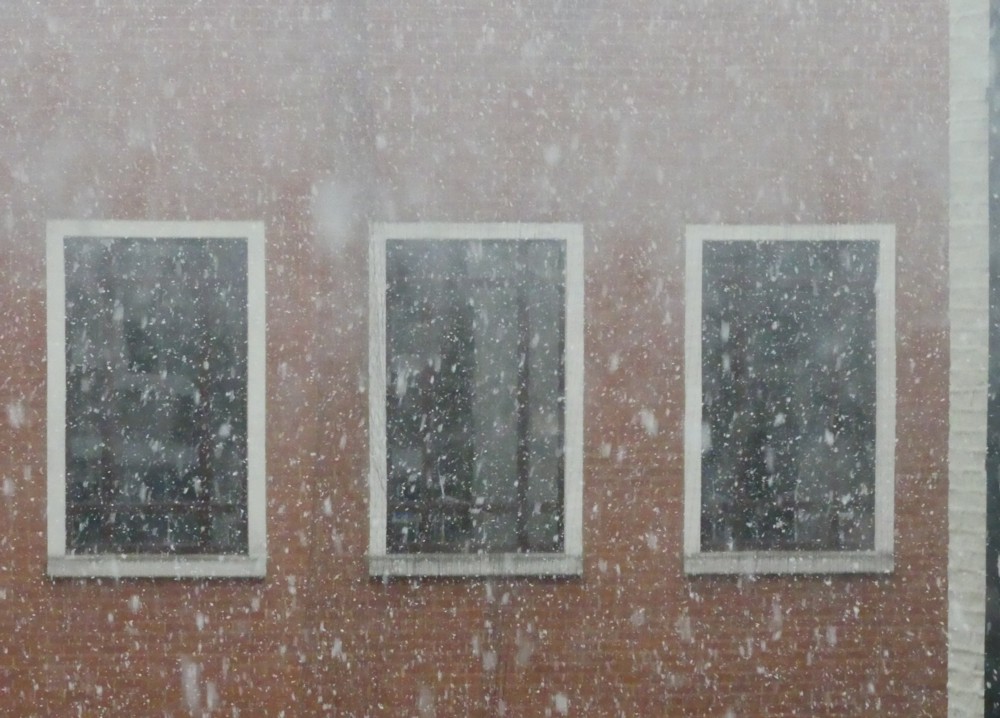 Photoed minutes ago, at about 11am, from out my kitchen window, looking across the courtyard, to some windows.
The reason we Brits talk about the weather so much is that people always talk about anything if it is unusual. And British weather doesn't do usual. It does nothing but unusual.