If you type "Oscar" into the bit under where it says "SEARCH" on the left, you will find your way to lots of good photos of Oscar, the cat of GodDaughter2's family who live in the South of France. Where they are now stuck.
This latest incoming photo of Oscar (thank you GD2D) is not that good, of Oscar: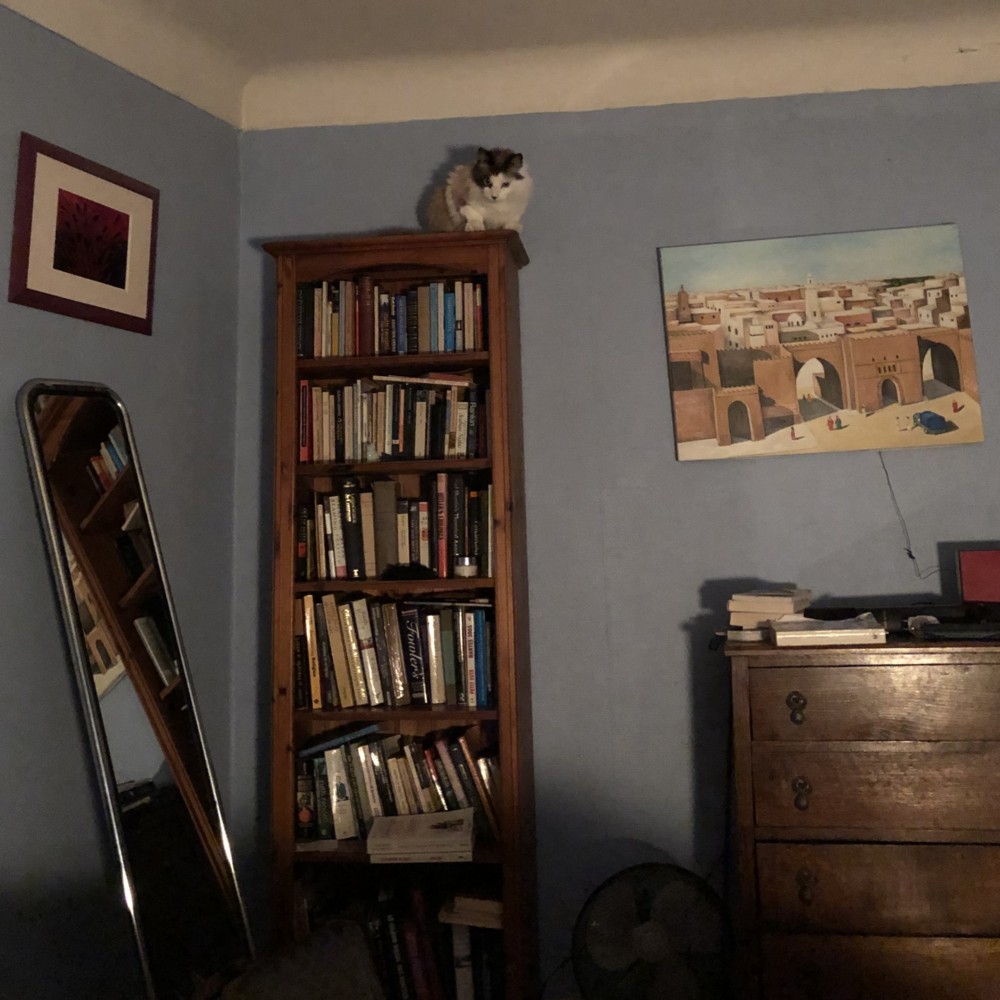 But this is a good photo of a common habit of cats, which is that of climbing to what you would think would be inaccessibly lofty spots, and only then wondering how they're going to get back down again. Well, actually, they do have an escape strategy for all such predicaments. Yowl continuously until a human rescues them, and then forget about it. But you know what I mean, I'm sure.
How did Oscar get down? Simple, he was rescued. What I want to know is How did Oscar get up there in the first place?
I'm also not asking why he got up there. He's a cat. That's why.