When I photoed this photo, I'm pretty sure that it was the Big Things in the background that I was thinking about. 22 Bishopsgate, is it? No sign of that. Or of the Scalpel. The Cheesegrater still under construction.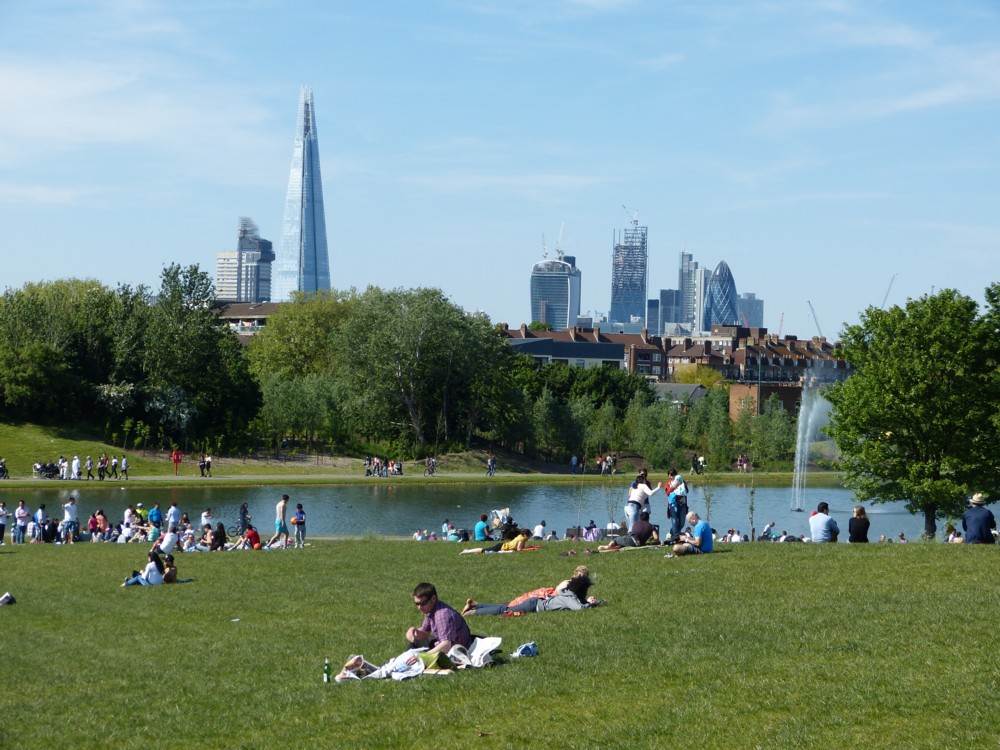 But as for all those people lounging about in the Park, sunning themselves, or meandering about next to the lake, well, that's not going to change, is it?
Burgess Park, May 2013. Burgess Park is one those London Parks that not everyone has heard of. Or maybe what I mean is I never noticed it until about 2013, when I seem to recall realising that it might be a good way to walk from my place to that of Michael Jennings. I recommend it.