I think, on balance, that I did want Spurs to win, but it would have been fun if they hadn't. Biggest gap in League places in the FA Cup ever, apparently.
There was a burst of four Spurs goals in the first half, but Marine kept it to five, presumably because, the game having been won, Spurs sent on lots of children, one of whom actually scored their one second half goal.
But what fun it would have been if Marine had actually managed to score a goal. To satisfy me, they would have had to score four goals.
Deprived of such enjoyments, I had to get my fun from the geography of the ground where this game was played: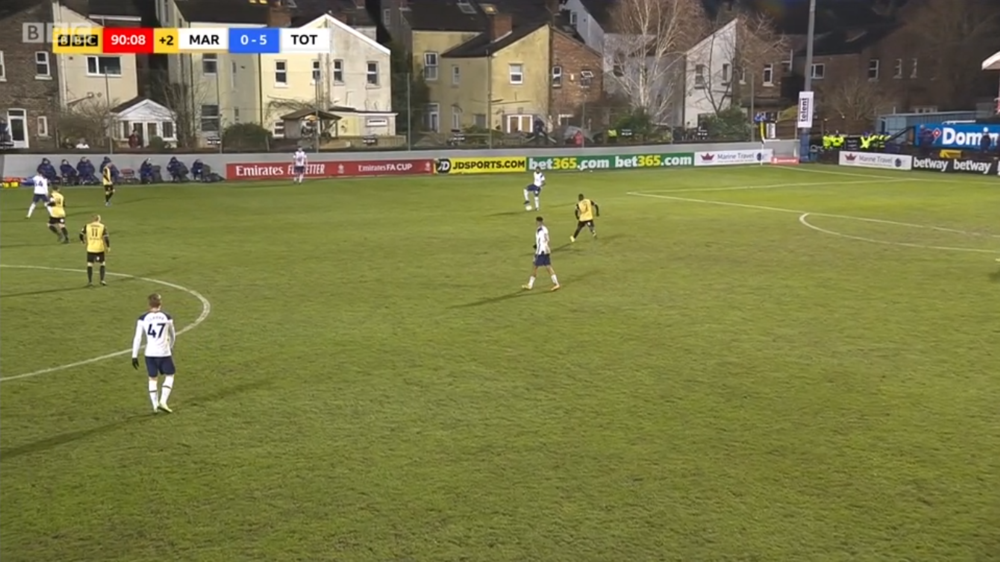 Yes, houses and their gardens, right next to the touchline, which meant that some of the TV pictures looked like this: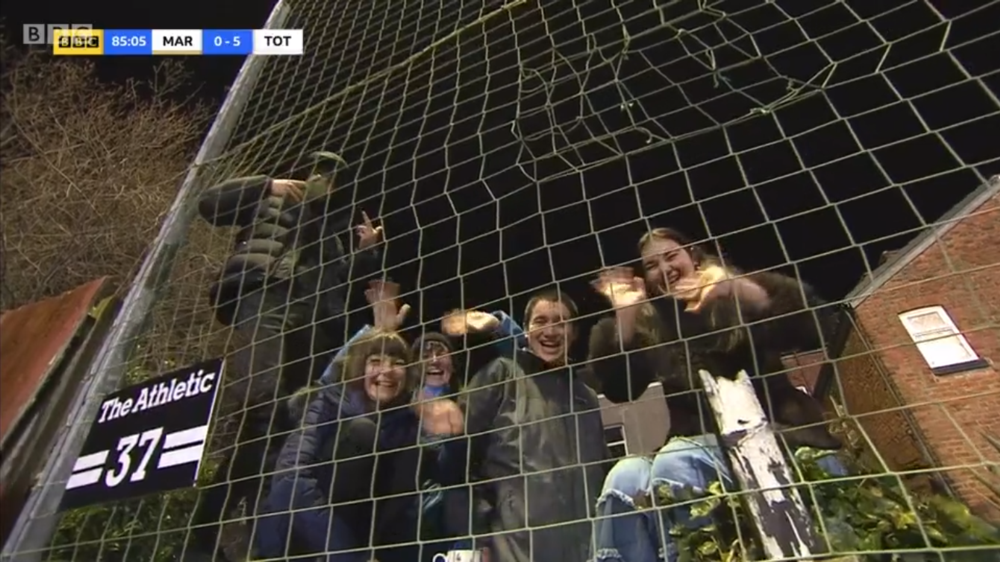 That's a party in one of the gardens, watching the game through a see-through fence and revelling in the attention of the cameras.
Where is "Marine" exactly. (Another oddity is that it seems to be only football club of any significance not to have a place in its name.) It seems to be in a relatively posh place, name of Crosby, somewhere north of Liverpool. Apparently quite a few football high achievers and managers live around there. I think the ground they played this game was this.