In 1984, I was one of many who helped organise a big Libertarian Conference at Royal Holloway College. US libertarian Jim Turney was one of those who attended, and he took these photos, which he has just emailed to me: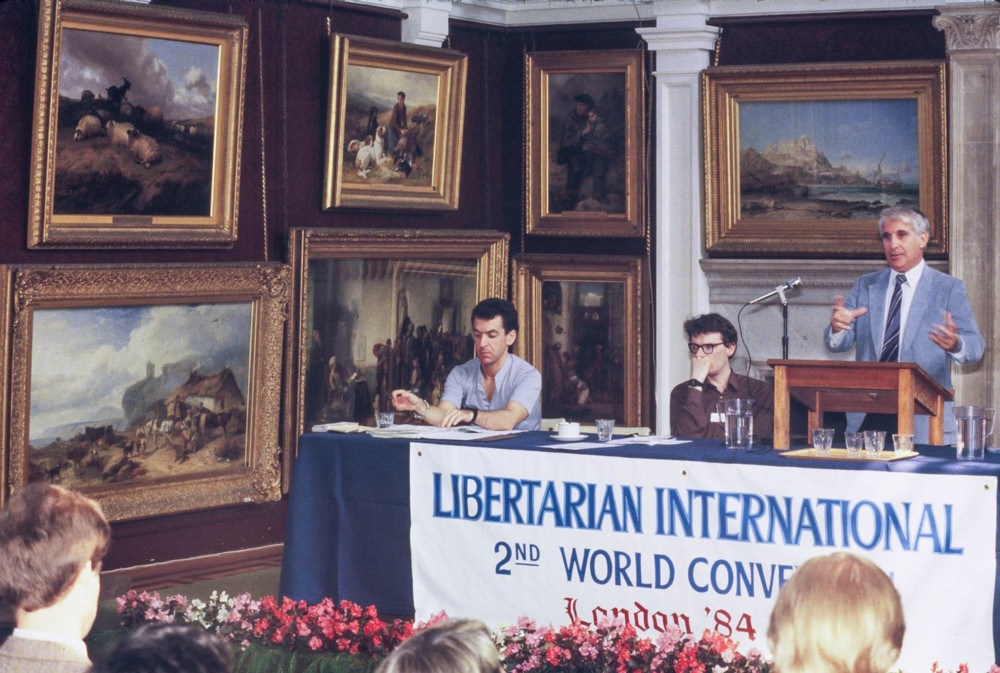 Left to right there: the late Chris R. Tame (who was the super-organiser of this gathering); me; Peter Breggin.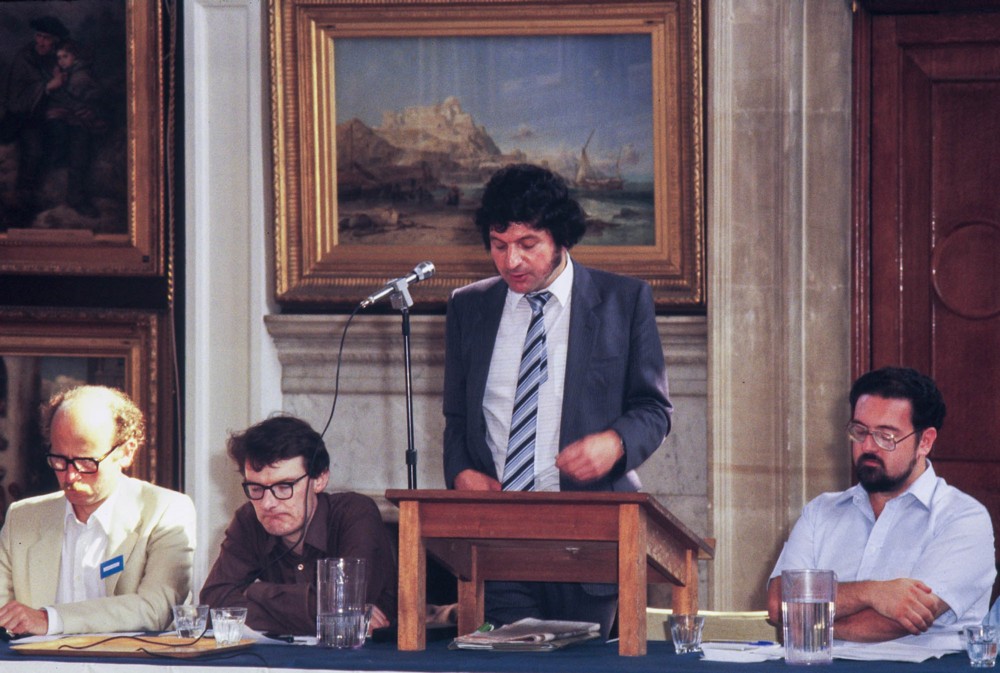 Left to right: John Hospers; me again; a guy who wrote and writes regularly for the IEA, and whom I know well but whose name is locked in a getting-old brain cave (anyone?); Nigel Ashford.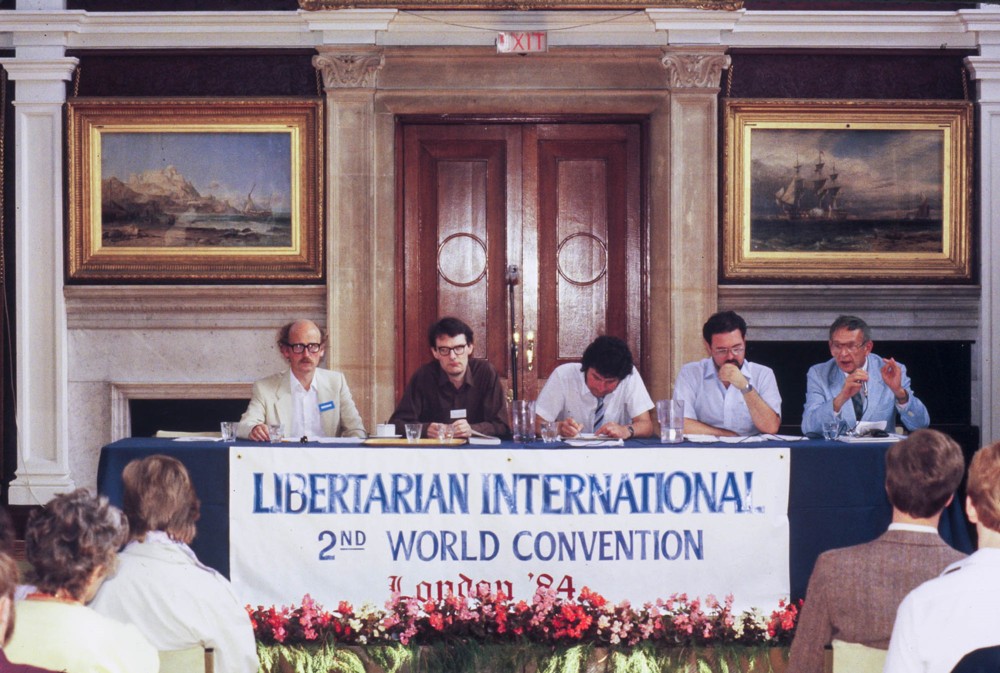 Left to right: Hospers again; me again; the guy I know well but … again; Ashford again; and a guy I genuinely do not know after all these years. Sorry if it turns out I should know him. Anyone?
Turney picked out the photos he had of this event with me in them, and there I am, the thin geek in the glasses. You can tell he's a politician, can't you? I can't be the only person whom he has photoed during those long ago times when only Real Photographers had cameras and the half dozen digital cameras in existence all belonged to NASA. Think how precious such photos might be to some people, compared to photos photoed more recently.
I will now email Jim Turney back, thanking him for these remarkable photos, and asking if he has any more of this event, and in particular any more of Chris Tame.