Today I staggered out to do some shopping. Well, to be more exact I walked out, but then staggered back. Whatever. Anyway, during the walking bit, I photoed just one photo. This: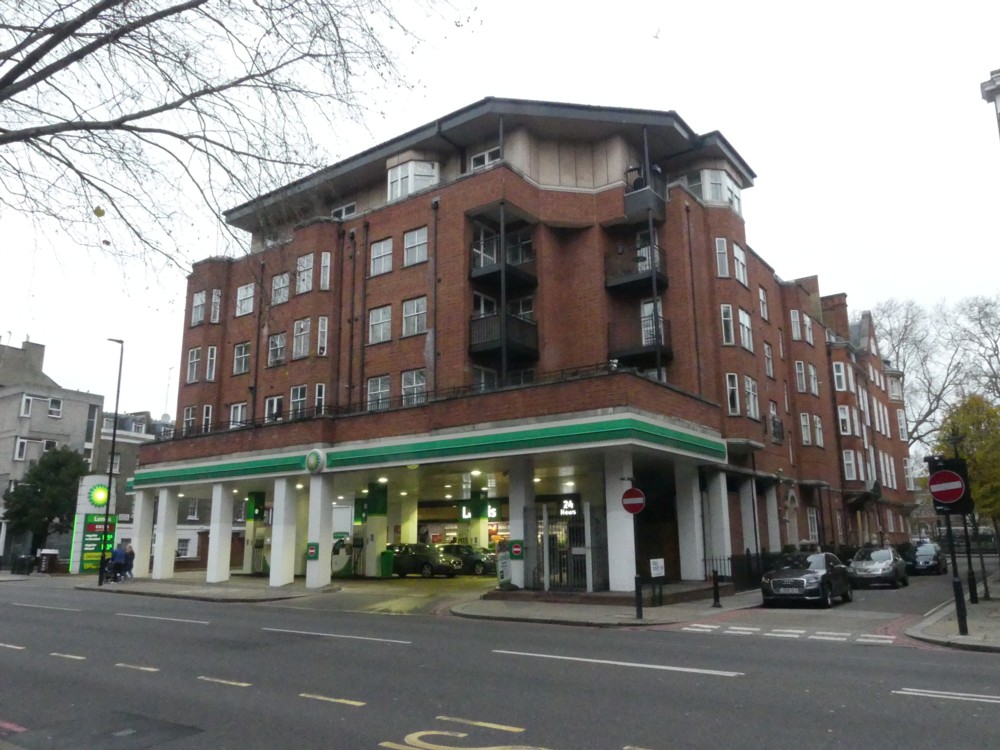 The light is dim and the focussing uncertain. (I think I should start photoing more photos with my mobile phone.) But you will get my point, once I get around to making it.
My point being: That's a petrol station in Vauxhall Bridge Road, just before I get to my shops. And above it and right next to it, people live.
Would you want to live above a petrol station? I don't think I would.
I grumble here from time to time about health and safety, but only in a world where health and safety trumps everything else would a building such this one seem routine. Irony alert: "Health and safety" means that there are now huge risks that we are willing to undergo now, which we were not before.
Imagine living in such a place during the Blitz. Not that I suppose for one moment that anyone ever did.