Nowadays, cameras can tell you exactly where you were when you took a photo, as well as exactly when you took it. But I can't be doing with all that. I prefer taking photos like this one as I do my out-and-abouting, that say, as this one does, "You Are Here":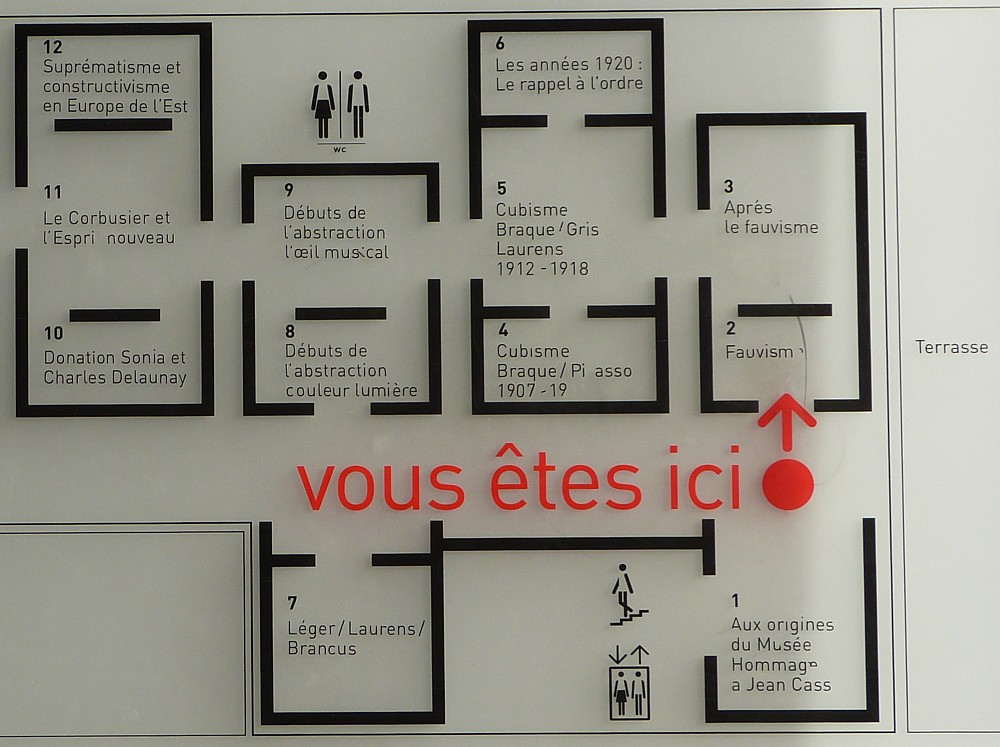 And that one says it in French. Excellent.
We're in the Pompidou Centre in Paris, in the bitterly cold February of 2012. Even remembering how cold that visit was makes me shudder now. But the Pompidou Centre itself was warm enough, and the views in it and from it were most diverting.
I have quite a few Paris postings here now, but have yet to transfer any of the postings from the old blog that I did about that earlier 2012 trip . My favourite, from a more recent and much warmer visit, featured my all time favourite food photo.