Two photos I took within moments of each other at Vauxhall Station, in January 2011: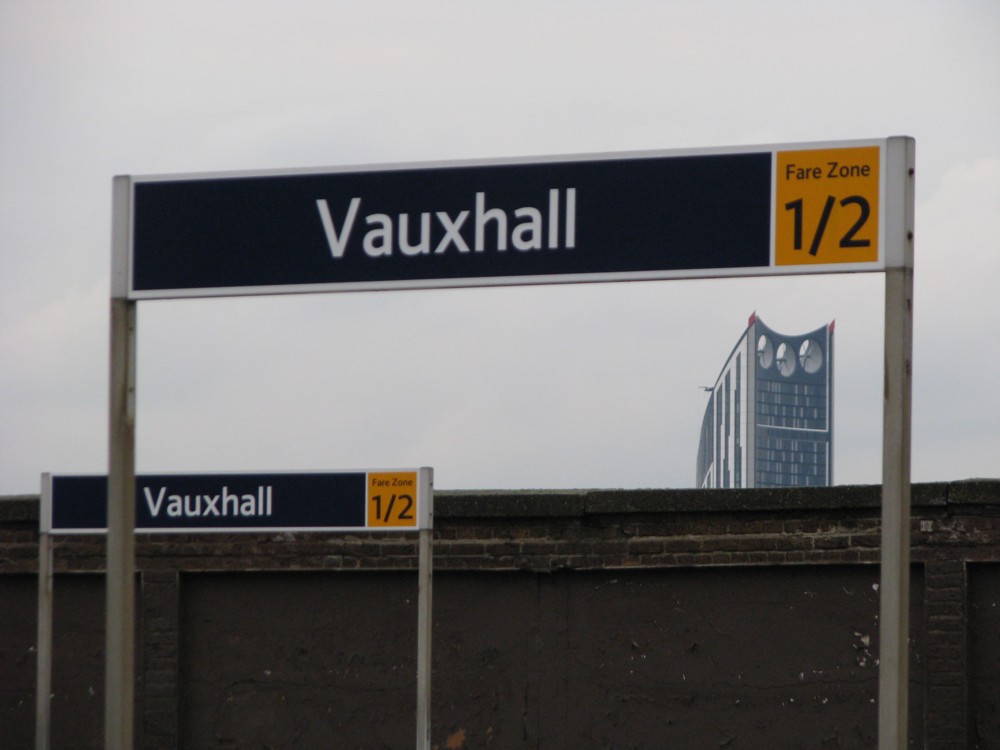 I show you that one because I really like it. The Three-Eyed Elephant-and-Castle Tower looked particularly good when isolated, as it no longer is, and when framed by stuff in the foreground.
And then there's this one, which does not score nearly so well for artistic effect, but which does show you that the Shard was then in the process of being constructed: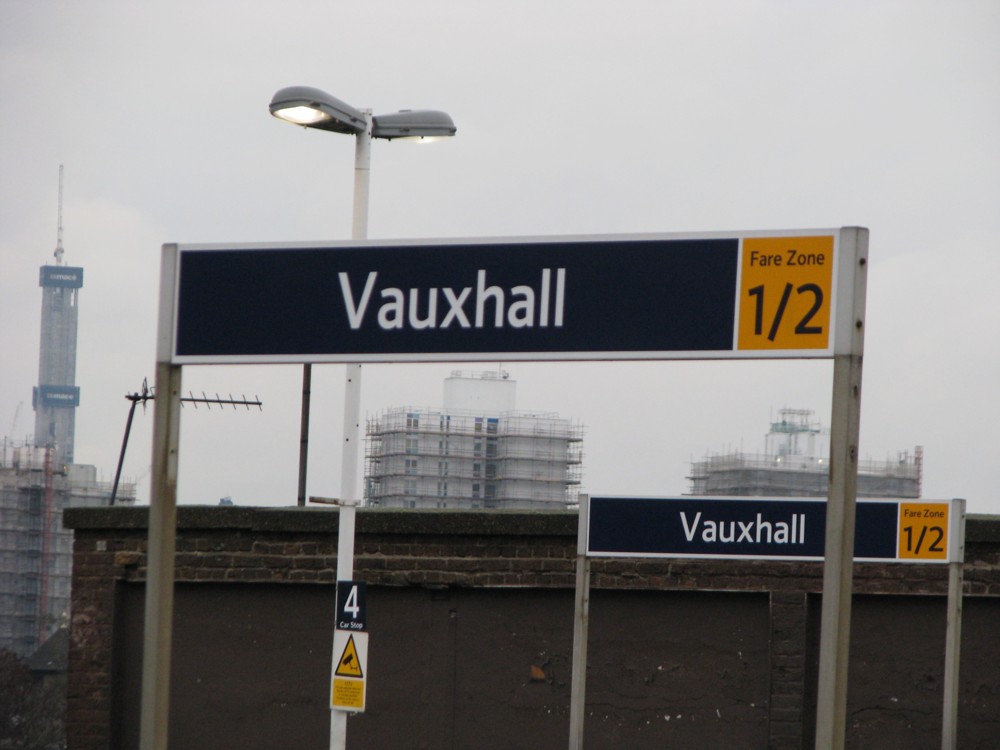 There the Shard is, or at any rate what they'd so far done of the concrete spine of it, on the left.
I can remember having friendly disagreements with Michael Jennings about whether they'd actually build that Thing, despite all their protestations that they would. I thought they'd build it, because I'm a pathological optimist. He doubted it, because he did. Because of that, the building will always have, for me, a slightly miraculous quality about it. Michael only had to have been a bit more right than he was (and we are talking about a man who is very right indeed about a lot of things), and like the Helter Skelter, the Shard might never have happened.