I'm back home now, but yes, earlier today I had lunch in Paris.
I don't normally do food photoing, but I reckon this one came out pretty well: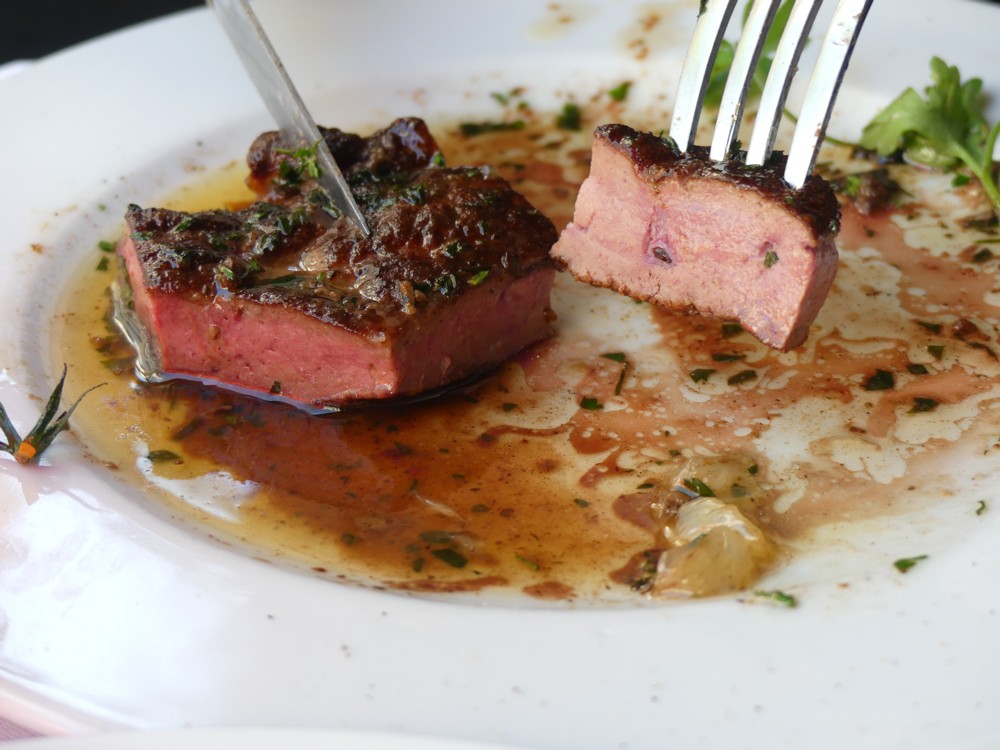 This photo was an afterthought, but that helped because I photoed the food while it was being eaten rather than before we started, which worked out better, I think. And it tasted even better than it looked. It's liver of some kind, and it didn't come cheap, but boy was it tasty, and it kept us fueled for the rest of the day.
But now? I'm now knackered and am off to what will by my tardy standards be an early bed. More about all this tomorrow, unless there's some unignorable drama somewhere, like someone dropping an H-bomb or some similar foolishness.