Here's a photo photoed years ago during one of my Last Friday of the Month meetings, at my home.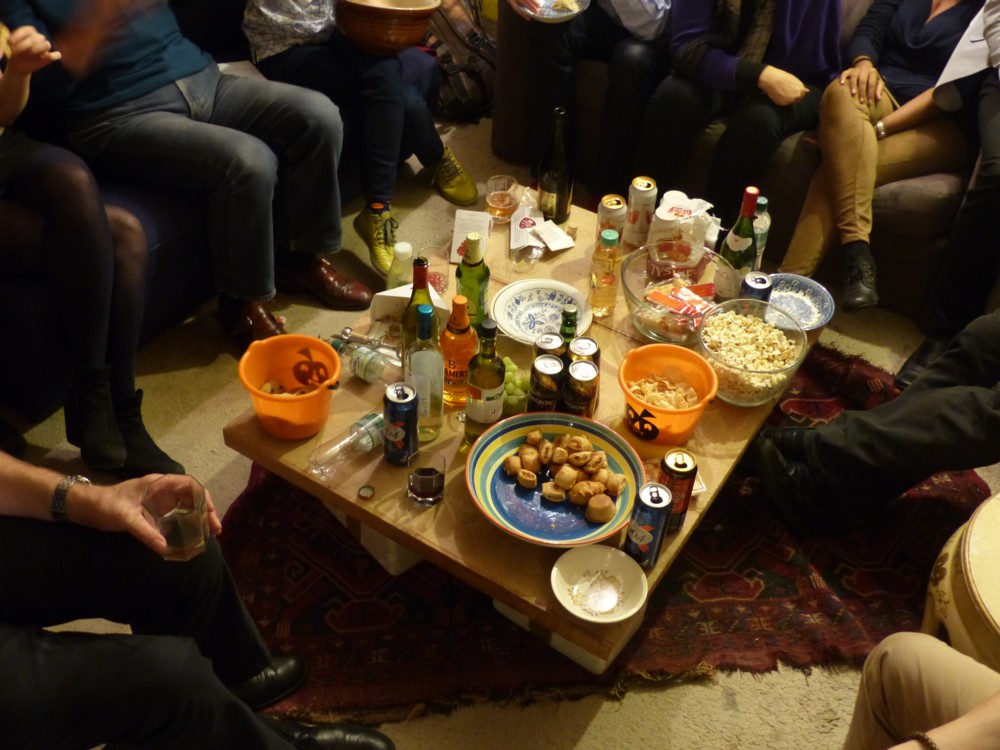 It took me quite a while, as in many years, to get that photo. What I wanted was what my meetings were like, but with no faces visible. Convivial, but with no conviviality being facially expressed. And it took me years to work out that the best way to get what I wanted was to stand on a chair and hold the camera up as high as I could, photoing lower limbs, but no faces, and photoing the kind of (decidedly junky) food that I serve.
It will definitely be quite a while before there are any more such meetings. Public moods can change radically, so never say never, but if the public mood concerning socialising remains at all like it is now, these meetings may already have seen their last. We shall see.
More generally, this is why photoing is a specialist activity, by which I mean that you have to work away at particular sorts of subjects before you get the hang of how best to photo them. I have photoed lots of digital photographers and have got quite good at it. I have not photoed many social groups.
You may say, well, given what you wanted – lots of youngish and casually attired bodies but no faces, a down-market style of hospitality – an aerial photo was the obvious answer. Well, yes, once I realised this, it was obvious. Once the obvious becomes obvious, it is indeed obvious.
A great deal of knowledge (all knowledge?), I believe, consists of that which is – has become – obvious. It's just that it takes a while for the obvious to become obvious, for the penny, as they say, to drop. Many learning experiences have an element of Why-did-I-not-think-of-that-until-now? about them. Learning stuff need not lead to arrogance; it can lead to humility, as each step forward in knowledge proves how slow-witted you were to make it as slowly as you did.