Same formula as the previous post. Ooh that's nice: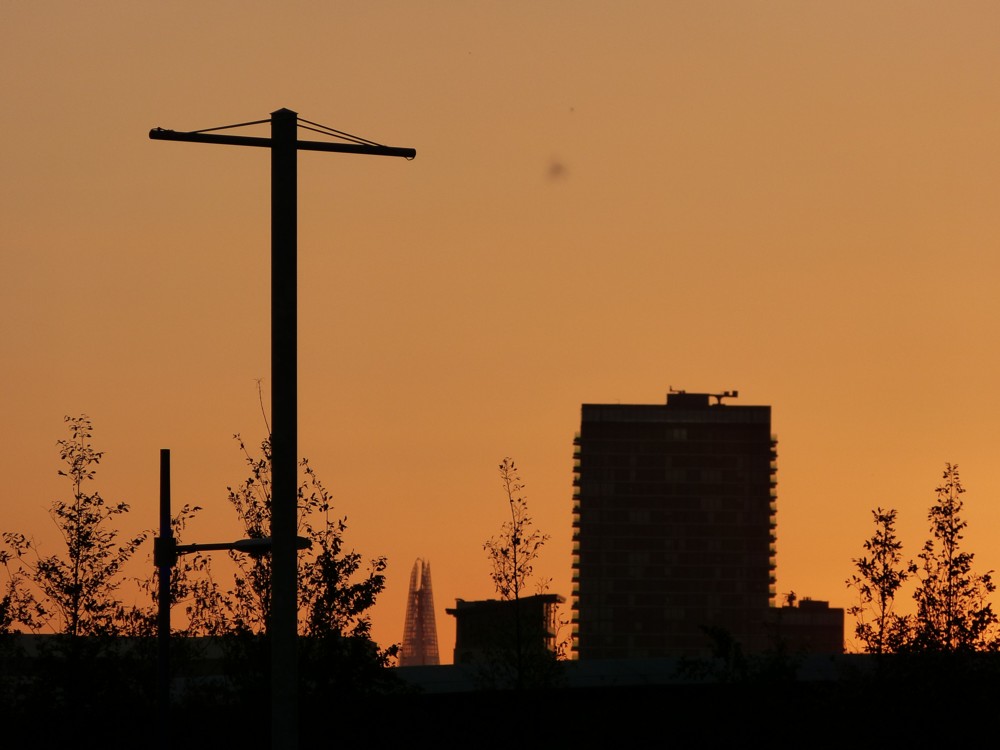 But puzzle. What is it? We see the Shard there, but where are we? What direction are we looking at the Shard from?
Context:
We are at the Dome end of the Dangleway, looking across the Greenwich Peninsular towards the towers of Docklands, with central London beyond. The City cluster is not visible, but the Shard is.
I still don't know what that blob in the middle of the sky is. Mercifully, it isn't to be seen on any of the other photos I photoed at this time.
The tall pole with sticking out bits in the original photos is for hanging banners, saying things like: "London Olympics 2012", 2012 being when all these photos were photoed. Now, there are Machines-For-Living-In Things in the foreground, next to and just south of the Dome, and a great many more bigger Things in the Docklands Tower Cluster.
The photo on the right, featuriing the Dome, was photoed as I began a Dangleway journey across the River to Victoria Dock.
I love that part of London. An essential part of that being because it keeps on changing.