Back in March 2019, on the same day and just before I photoed these photos, I photoed this photo: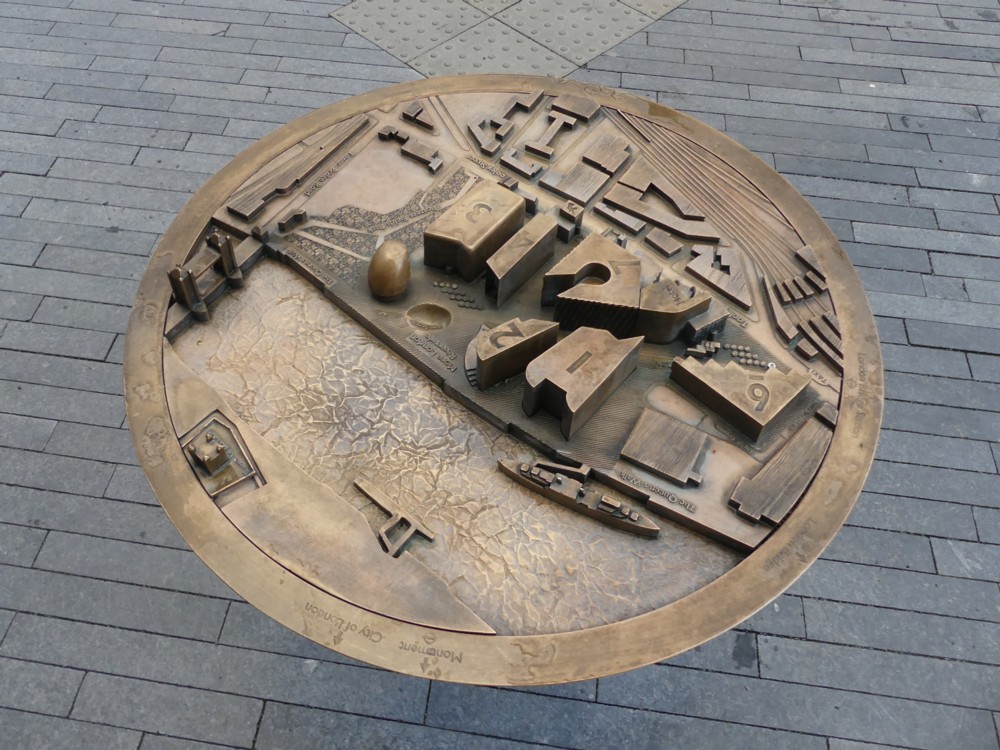 What I like about that is what I also find weird about it, which is the way that this metal circle of 3D map information kind of hovers weightlessly over the pavement.
Luckily I soon found another photo which explained this weird effect with logic: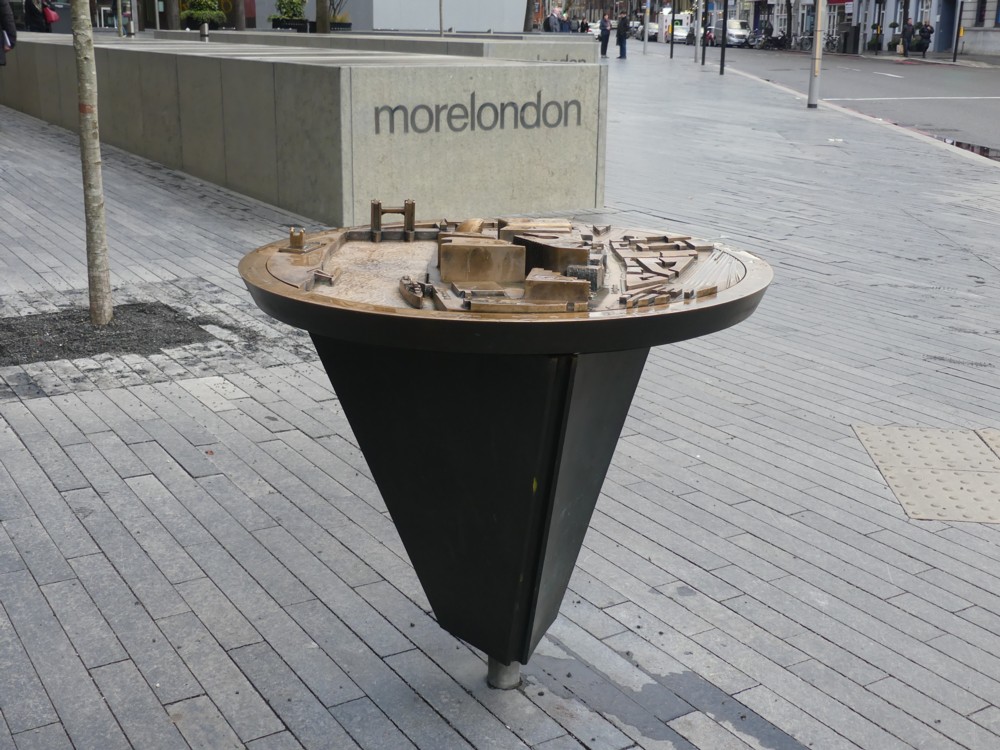 But now, there was another mystery. What is "morelondon"? Turns out it's More London, which was the place where I was.
Here are some more photos I photoed at the same time as the two above:
The reason I made them look so small in this posting is in the hope that you will be deceived about what is going on, in photos 1 and 4 there, 1 especially, 4 in a general way, but 1 in a very particular way. Click and you'll surely see what I mean.
The strange coloured-in statues are, I now learn, by Stephan Balkenhol. More about him here. At the time I recall wondering if they were Art, or just advertising of some kind. Art, it would seem.