When the humans stay indoors, the goats are emboldened: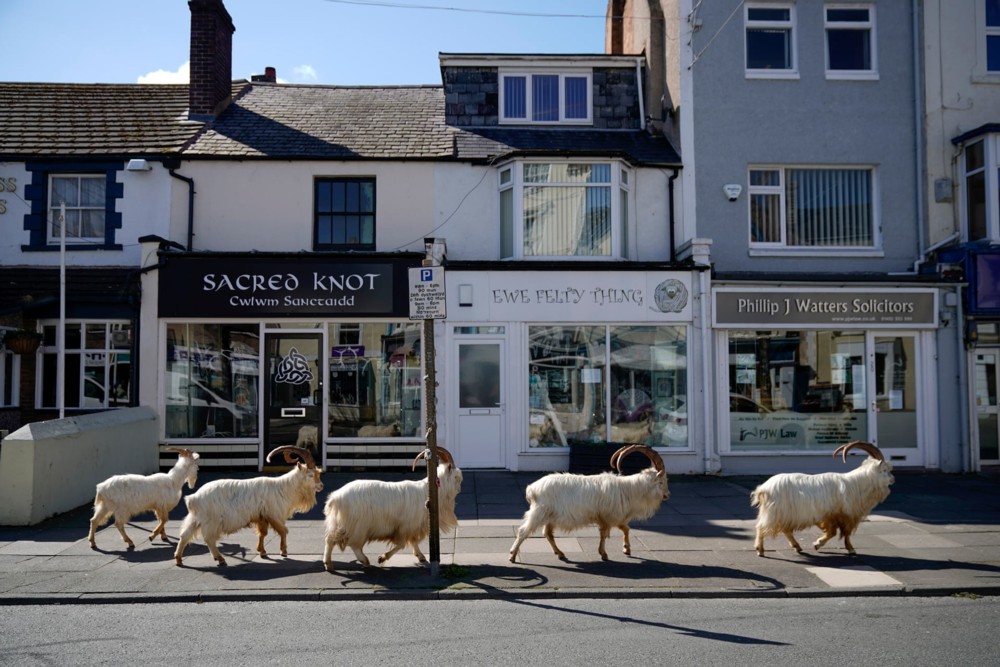 My favourite (photo 15 (and their favourite because they also put it at the top)) of these lockdown photos.
See also, a raccoon in Central Park (photo 2), with Big New York Things in the background.
And: fallow deer in East London (photo 7). I hope they aren't playing a ball game.