Yesterday I did some grumbling about the light and the weather on the day that Alastair and I went walkabout, exactly one week ago, from Blackheath to the River and then beyond. But as that day went on the light got a bit better, and when I tried photoing the Optic Cloak, that came out rather well: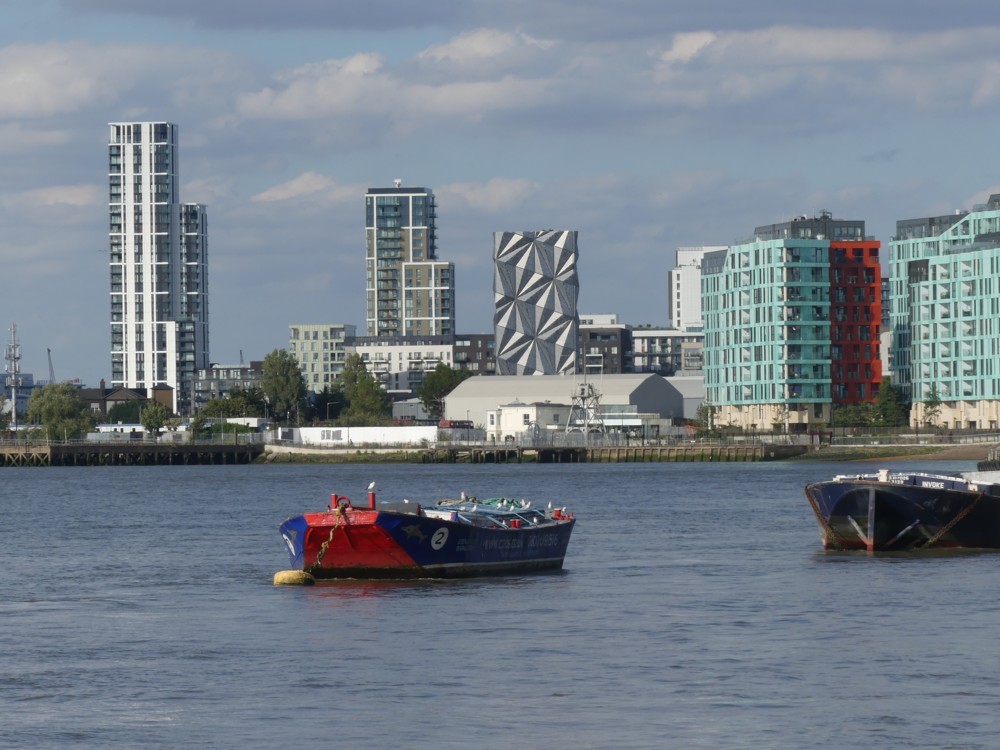 It so happens that the day when I first properly noticed the Optic Cloak, January 17th 2019, was also a day when Alastair and I met up for drink+chat+walkabout, in Docklands. Later I continued walking on my own, and that was when I first set eyes on the Optic Cloak. If you want to know something of why I like this Thing so much, follow that link.
I photoed the above photo at pretty much the same time I photoed Nelson, who stands outside the Trafalgar Tavern. This Nelson is another of my very favourite pieces of sculpture in London. Which shows I'm not picky about style. Modern, trad, I just like what I like.