Another photo of Nelson, done by me yesterday …: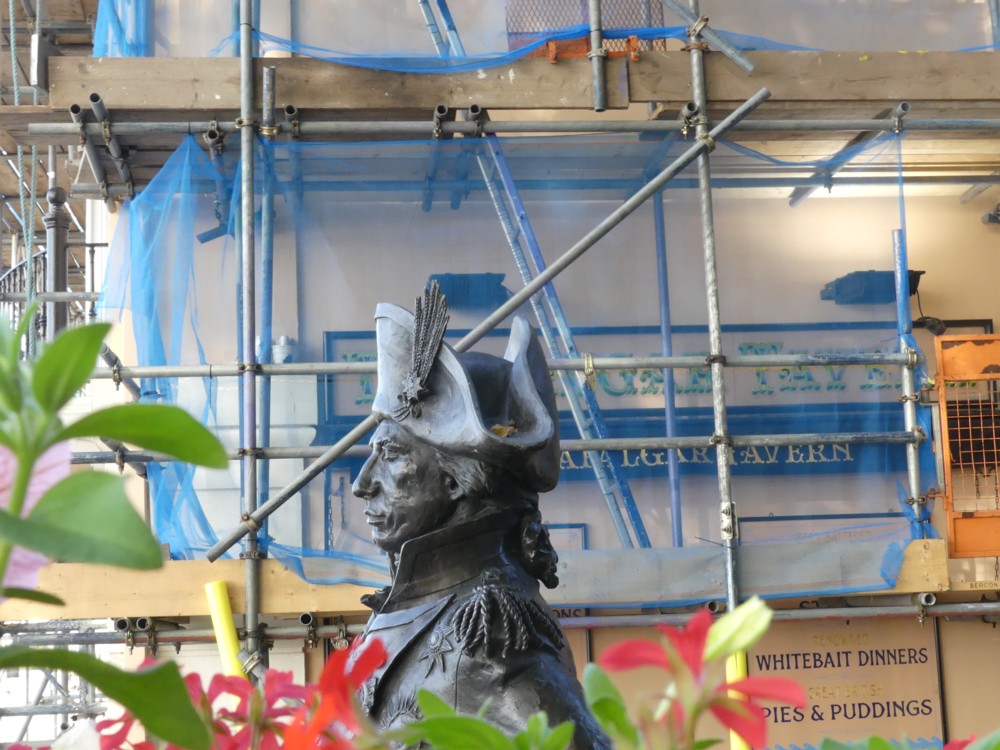 … to add to these two. As reported earlier here, one of those two photos found its way onto the Nelson sculptor's own website.
I doubt Lesley Pover will want this latest photo, because scaffolding. But I like it. Because scaffolding.