In the summer of 2007 I was wandering along the south bank of the Thames with my Canon S2 IS, and came across this statue, outside a pub in Greenwich, called the Trafalgar Tavern: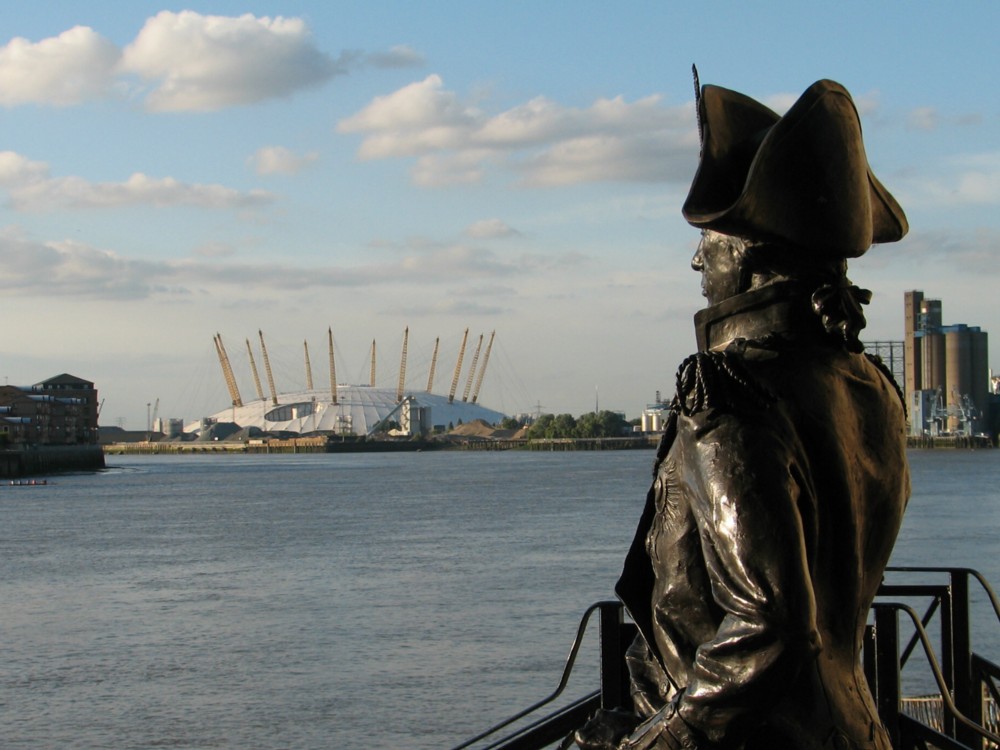 I only got around to posting that photo at this blog in 2016, such time lags being frequent here. It often takes me a while to appreciate how nice I think a certain photo is.
But 2016 proved soon enough for the lady who did this sculpture of Lord Nelson, for her new website was only then in the process of being put together. An email arrived early this year asking me if I would mind any of my photos being used for this website, and if I was agreeable to this (which I was), could I supply original full-sized versions of all the decent photos I had taken of His Lordship? Which I did. I also asked, more in hope than expectation, to be informed if and when any use was made of any of my photos, and I then forgot the matter.
But then, a week ago, another email arrived saying that the photo above of Nelson was to be seen at the website, now up and running, of Lesley Pover, at the page where it says Nelson returns to Greenwich. I even got a name check with a link back to here, at the bottom of that page.
All of which is most gratifying. Ms Pover and her website maker have said their thanks to me. I in my turn am grateful to be associated, if only in a very small way, with such an accomplished artist, and to have made a contribution to such a fine looking website.