This was not the very first photo I photoed with my new Panasonic Lumix FZ150. These were the first of those. But this was one of the earlier ones: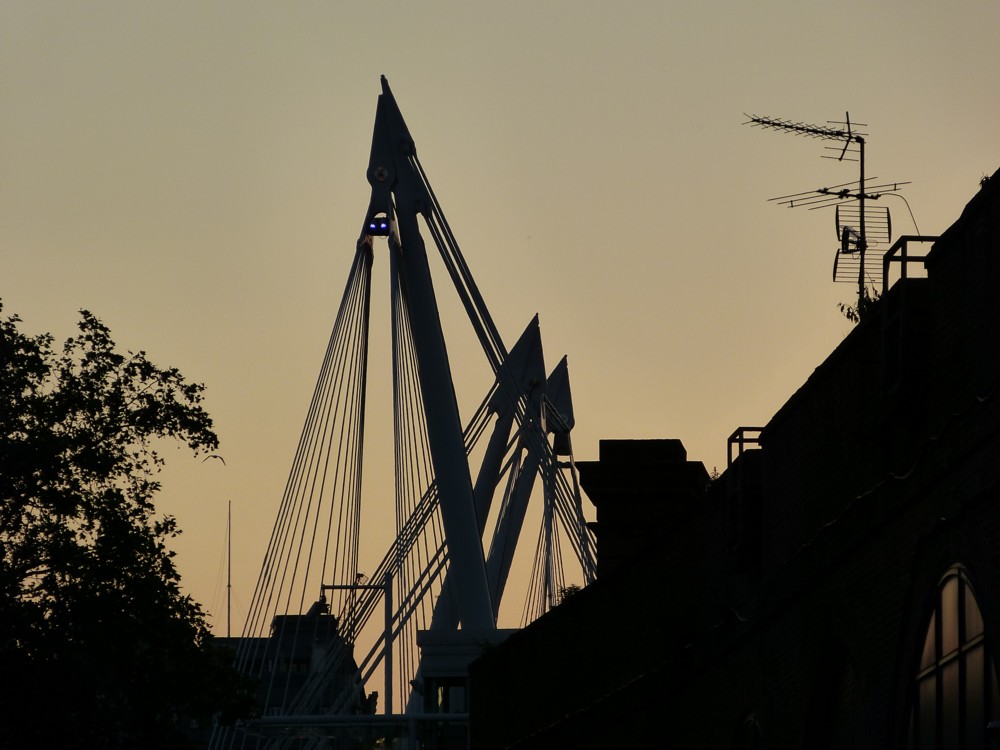 I have many times photoed those spikes on the Hungerford Footbridges, that join the South Bank to Embankment Tube, on each side of the railway into Charing Cross. This is one of my favourite such photos. It's the addition of the cluster of aerials on the right that makes the difference, I think.
Also urban picturesque: this.