Indeed: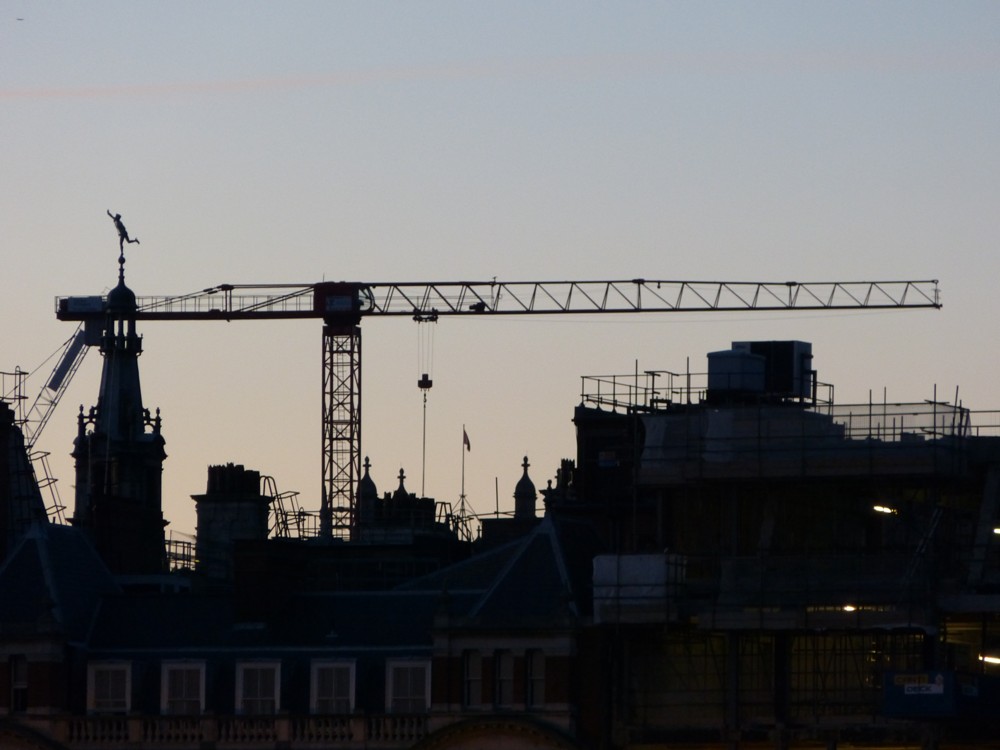 Photoed by me in September 2013.
I have labelled this photo "NearlyEverything" because for me, it has nearly everything. Scaffolding, roof clutter ancient and modern, a crane, Magic Hour light, the lot. Well, not the lot, there are things I like that are not present in this photo. But a lot of the lot.
There is even present a favourite item of London public sculpture, in the form of the statue of Mercury that adorns a building on the north bank of the River called Telephone House. If you follow that link, you'll learn nothing about this sculpture being there. But it is.
Googling for "mercury statue" is greatly confused by the fact that a statue of pop singer Freddie Mercury has recently been on display outside the Dominion Theatre, across the road from Centre Point.