On September 13th 2018, Big Ben was looking much as it does now, being smothered in scaffolding: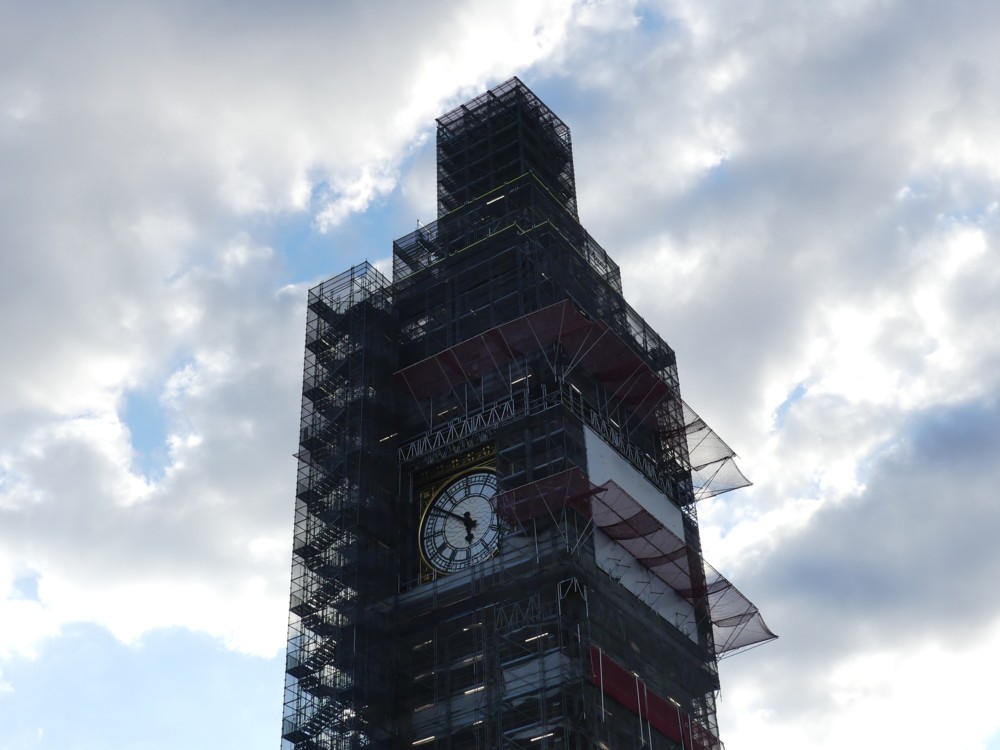 It looked, for a moment in October 2019, as if this scaffolding would come down, but all that went was the scaffolding at the very top.
So anyway, on that September day in 2018, on Westminster Bridge, I came upon a lady who had an answer to the problem of photoing Big Ben at a time when Big Ben was not looking like Big Ben. She put her own little Big Ben in front of the scaffolding encrusted actual Big Ben, thus:
Many Londoners find tourist fun tiresome. Personally I love it when tourists have tourist fun in this particular way, sticking their own small thing in front of a Big Tourist Thing, like Big Ben, or the Wheel or Westminster Abbey or the Shard. Whenever I see fun like this, I have fun of my own photoing it.
One of the photos I photoed of this lady was of her turning, and looking straight at me. She grinned as she saw what I was doing, and then carried on with her own photoing. Nevertheless, I choose not to include that photo in my little gallery of her. She was making a bit of a spectacle of herself, so it was a borderline decision.
She wasn't making nearly such a spectacle of herself as was the lady featured in the previous posting here.