Western Traditionalist says:
Brutalism is an attack on the soul.
And whoever Western Traditionalist is, he or she illustrates this opinion with the following photo, of a building and a sculpture: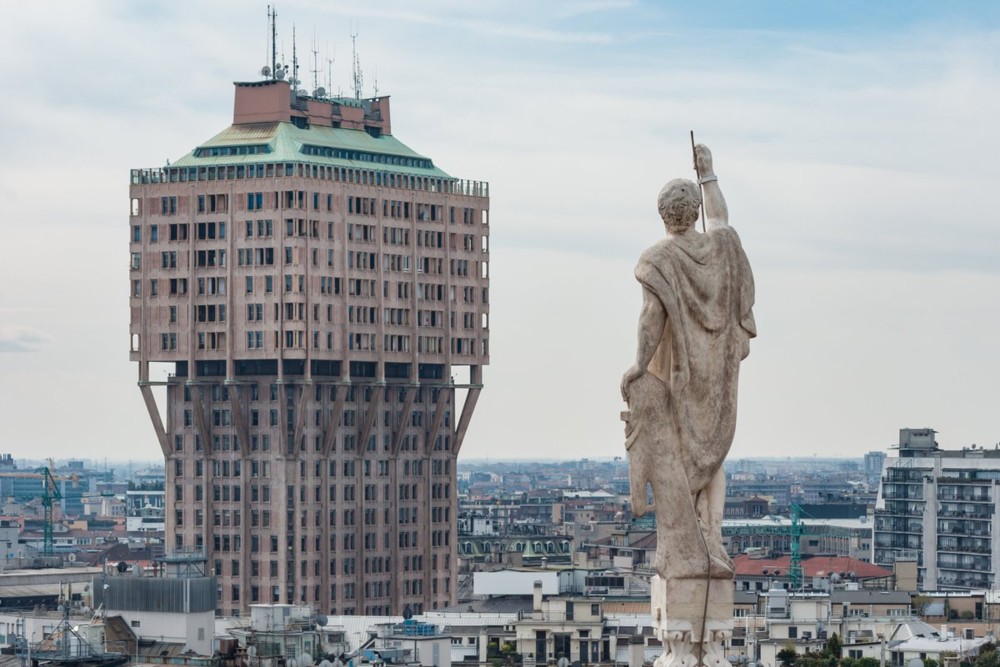 This building is the Torre Velasca in Milan, and it would appear that Western Traditionalist found the above photo of it at Wikipedia, where you can learn more about what I think is a very handsome building.
As "brutalism" goes, I don't believe that the Torre Velasca is especially brutal. I recall liking this building very much, when I was trying to become an architect myself, half a century ago.
But I want to assert an idea that is perhaps rather individual. I agree that "brutalism" was indeed an "attack on the soul", in the sense that its purpose was, aesthetically speaking, to batter people into accepting it as desirable architecture, rather than in any way charm or please them. And, I now like a lot of the surviving relics of brutalism. Definitely including the not-very-brutalist tower in the photo above.
How come? Well, let me ask you something. Do you think that the castles built by the Norman monarchs of England are beautiful? Many do, now. Thousands visit them, and are charmed by them. But it is undeniable that these buildings, when first built, were "attacks on the soul", the souls of the native English, whom the Normans were busy subjugating with great brutality. Great brutalism, you might say. Those Norman castles were exercises in military intimidation, not attempts to be the tourist traps that they now are.
Brutalism owes much of its inspiration to military constructions built by the Nazis during World War 2, in places like the northern coastline of France, prior to the Normandy landings. And for as long as brutalism was on the march, so to speak, and threatening the houses and neighbourhoods of the world with demolition, people hated brutalism, and with bloody good reason. People hate any architectural style that seems to be coming straight at them, while seeming not to give a damn what they think of it. Remember that "brutalism" wss the name given to the style by those who invented and preached it. This was not merely an insult label pinned on "brutalism" by enemies and then adopted ironically. The brutalists gloried in being brutal. They were attacking souls.
But so what? Now that brutalism has been stopped in its tracks, is now in retreat, and has become a deeply conservative – indeed downright antiquarian – exercise in conservation and preservation rather than the radical act of aesthetic bullying that it began as, there is no reason for us to be intimidated by it any longer. Brutalism is now picturesque, just like those Norman castles are. And I for one like its surviving structures for exactly the same sorts of reasons that I and millions of others also like Norman castles. Brutalist shapes are interesting rather than always drearily rectangular, their rugged bulk possessing the charm of a mountain range. And I know that me liking these edifices in this kind of way would annoy the annoying people who first unleashed this style, that being, for me, another feature rather than a bug. I hate the idea that anti-brutalists, in the grip of the sort of analysis I have supplied in my previous paragraphs, and egged on by people like Western Traditionalist, might one day destroy all these buildings.