Photoed by me, next to the River, earlier this month: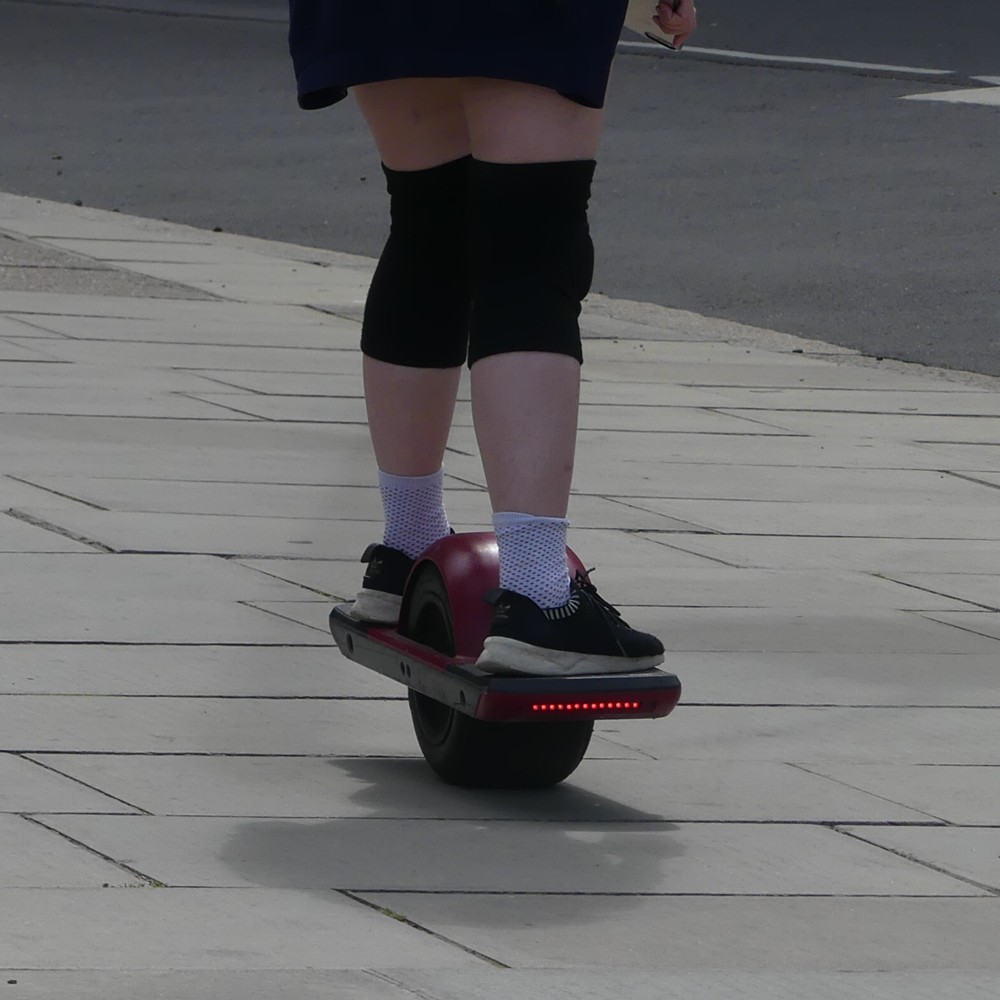 Here is another Micklethwait's Law to offer to the world, in the process of being perfected. It goes roughly thus: No form of transport which makes you want to put on knee-cap protectors will ever catch on with regular people.
I am now seeing at least two e-scooter users every time I go out my front door, and I do mean every time. I now never don't see e-scooters speeding by. My point here is that these people typically do not wear knee-cap protectors. These are regular people who feel very safe on their e-scooters. Will this change?