Michael Jennings reckoned I'd like this vehicle. …: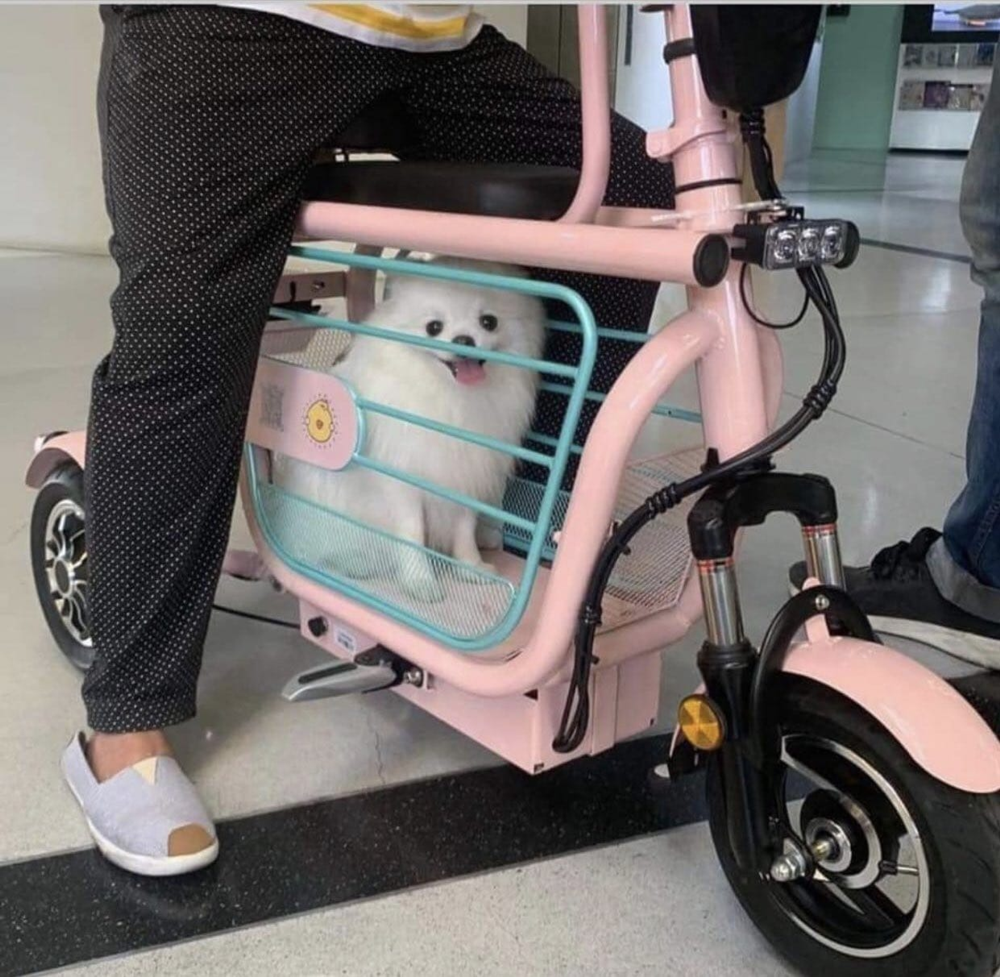 … and he is not wrong.
Although, a lot of the value of this e-trike is lost because of the presence of the dog compartment. That makes it bulky, and hard to fold up and hard to carry and store, thus losing one of the major features of smaller e-scooters. So, this thing may not catch on widely. The cost of it – £1,426.75 from Amazon – also seems excessive.
Besides which, most dogs of my acquaintance are obsessed with physical exercise, to the point where they themselves could surely be used as a power source.
Cats, on the other hand …