So I open up Guido Fawkes to see what political bullshit is happening (that posting being an example of Guido at his considerable best) and top right, there's an advert for something along the lines of (it's gone now so I cannot be exact) "3D renderings of 2D architectural plans". Having long wondered about who does all those fake-photos, like the ones that I like to stick up here from time to time, such as the ones in this earlier posting here about a possible new City of London concert hall. (I wonder how that's coming along.) So, I click on the advert, and find my way to Rendaro.
Here is a fake-photo example of their work: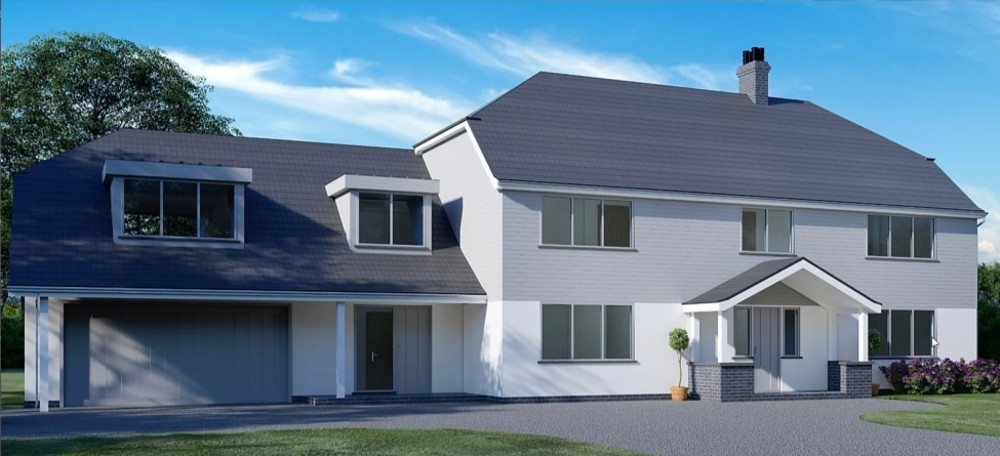 What I would really like (Google?) would be an advert by an enterprise which which 3D prints 3D models from 2D architectural plans, and better still, somewhere I could go and take a personal look at such 3D models. And where I could photo them.
But meanwhile, these fake-photos are a fascinating fact about modern life, and especially modern architectural life. They mean that both architects and designers can see what they are cooking up even as they do their cooking (the design equivalent of sticking your finger in the stew and sucking it), and all manner of onlookers can look over the shoulders of the designers, and also see what's being cooked up. People like me can see London's Big Things coming, years before they're actually built, while still having time for a life doing other things besides.
However, the very ease with which these 3D renderings can be churned out has the paradoxical consequence that, unless you are paying very careful attention (that is, unless paying such attention is your full-time (see above) job) you can never be sure what will actually end up getting built. I, for instance, constantly image-google for some London Big Thing that I happen to hear about which is in the planning permission pipeline, and I immediately get half a dozen different visual versions of it, each recording a particular stage that the design went through while they were trying to get decide what they wanted and then trying to get permission for it from the politicians.
Which means, strangely, that the only way that you can be sure how a new London Big Thing will actually end up looking is to go there and actually look at it when they're actually building it, and see if there are any fake-photos of what they're actually doing on the outside of the actual fence around the actual site. Failing that, you just have to wait and see. See, that is, the actual Thing itself.