I didn't know until now that London had a statue of Robbie Burns, but apparently so: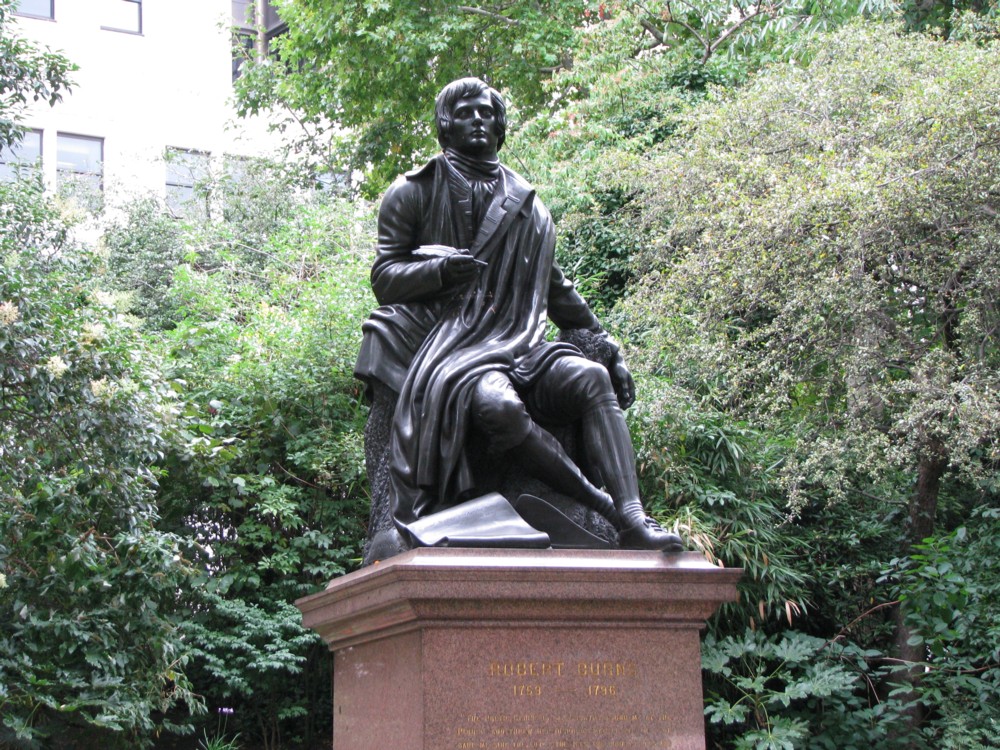 How did I learn about this? I learned it from my photo-archives. I photoed this statue on August 29th 2008. The statue is one of several in Victoria Palace Gardens, a stretch of greenery-with-statues just downstream from Embankment tube station. Having photoed that photo, I gave it no more thought at all, from then on. Until now.
Partly it's just that I quite like that photo, despite the over-brightness of the white building in the background. My camera then gave me rather mixed results.
But it is also, of course, that now is a time when statues are all over the news. Maybe Robert Burns, Sottish poet of yesteryear, will get involved. He must have said a few things that the Black Lives Matter people would disapprove of, it they were told about it. As they might well be told, by people trying to make problems for the Scottish Nationalists.
In other statue news, I see that Gandhi is now getting the treatment from the protesters. He said very un-woke things about black people when he lived in South Africa, but I suspect that what the people organising this demonstration really hate about Gandhi is that he is a Hindu hero, and the wokists are pro-Islam and consequently also anti-Hindu.