Yesterday I said Modernism isn't going anywhere. Today I say that this doesn't mean we can't also have more Ancientism. Like this: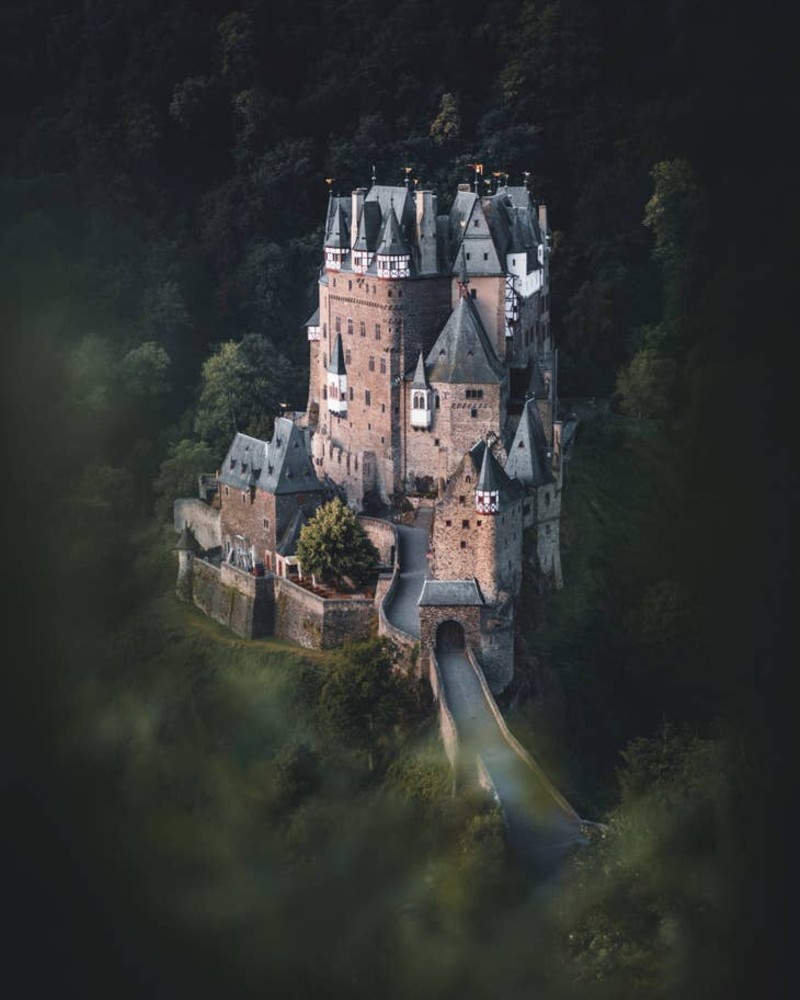 That's Photo thirty-five in the top fifty architectural photos that were competing for this prize. It's Eltz Castle and it's actually not a nineteenth century rehash, done by that bloke who paid Wagner's bills, however much it may look like that. (Blog and learn.)
Whatever. We need more of the spirit of King Ludwig II of Bavaria. Why can't there be more edifices of this sort built, now? Why can't most of us get at least some of the architecture we like, now? What's the big problem?
Maybe these guys could do it. They seem perfectly willing to do either Ancientism or Modernism, depending only on who the customer is. Now there's an idea.
The winning photo out of those fifty was a photo of a bridge I have already written about here, making points not dissimilar to those I make in this posting.