When I woke up yesterday, I could have sworn it was Friday. And I at once did two things. I checked for an incoming email telling me when a food delivery would happen, which wasn't there. Odd. And, I did a blog posting about a bird photo. On a Thursday rather than on a Friday, Friday being my usual day for such things.
I'm not the only one suffering time derangement. I am hearing this lots, in the course of all the phone calls with friends and relatives I am doing to stay in touch. People everywhere are losing all track of what time it is, what day of the week it is, what date it is. Let's see what The Internet has to say. Yes, this is now an official Internet Thing: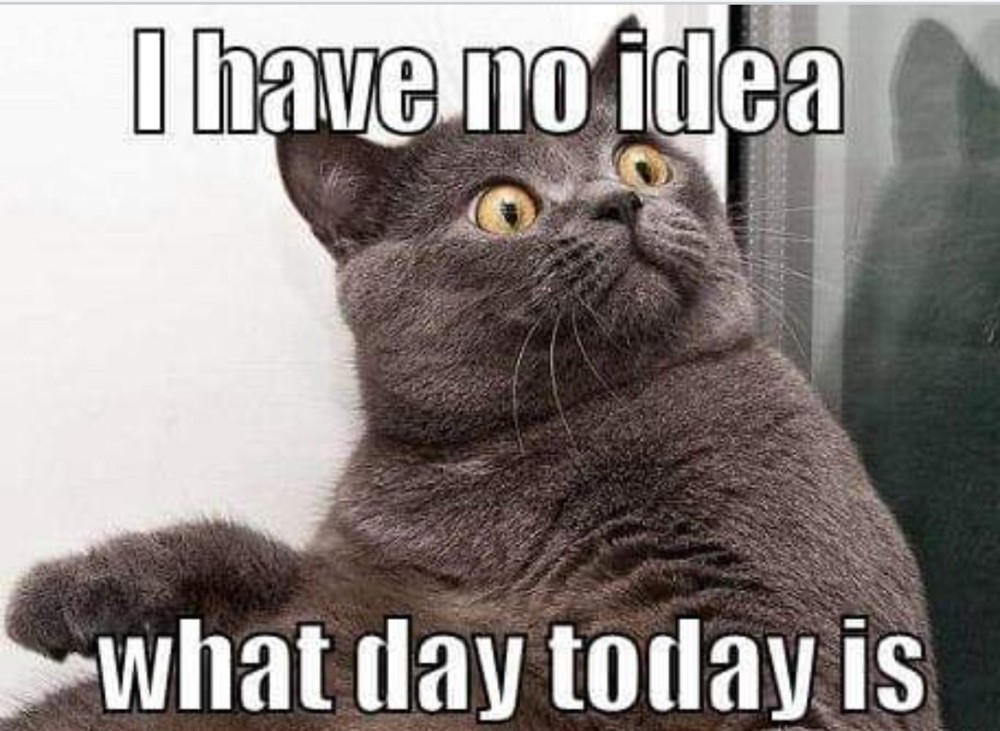 In my case, two forces are at work. At any moment I am either absorbed in something, with no fear that if I stay absorbed I will miss something that's coming up. In which case I lose all track of time, and it goes far faster than I expect. Or, I'm doing nothing, wondering what to get stuck into next, in which case I also lose all track of time, because it then seems to go so slowly. Combine these two things, and I really lose all track of time. All of this quite aside from the fact that I am getting old, a major symptom of which is … losing all track of time.
What is lacking for me, and for many others, is Things Which I Have To Be At Or To Pay Attention To At A Particular Time. Work. Events. Meetings. Sporting events, for real or live on TV, which are not retro-wallowing but which are actually happening now, at a definite time which you have to be aware of or you'll miss it. And it turns out that if you lack such Events to keep reminding you of the time, which includes the day of the week and the date as well as merely whether it's 10am or 4pm, you … lose track of time.
Hence the bird.
Good news, the food delivery has now been delivered, that email having earlier arrived telling me when to expect it. These people. Recommended to me and now recommended by me.