Taken by a friend, beside one of the Walthamstow reservoirs: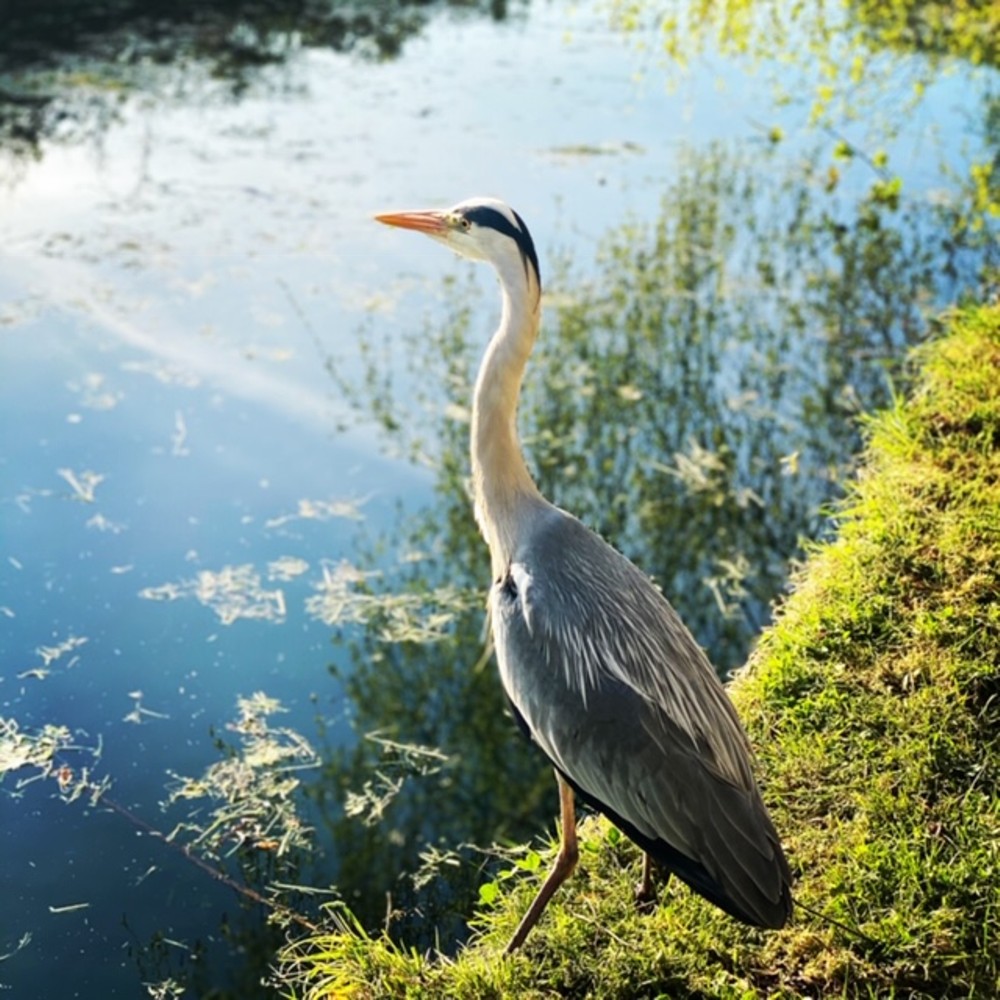 The point of showing this is that it is such a fabulously vivid and artistic photo, yet it was taken with a mobile phone.
Here's another photo that I took myself, of a slogan that was adorning Tate Modern during the Summer of 2016: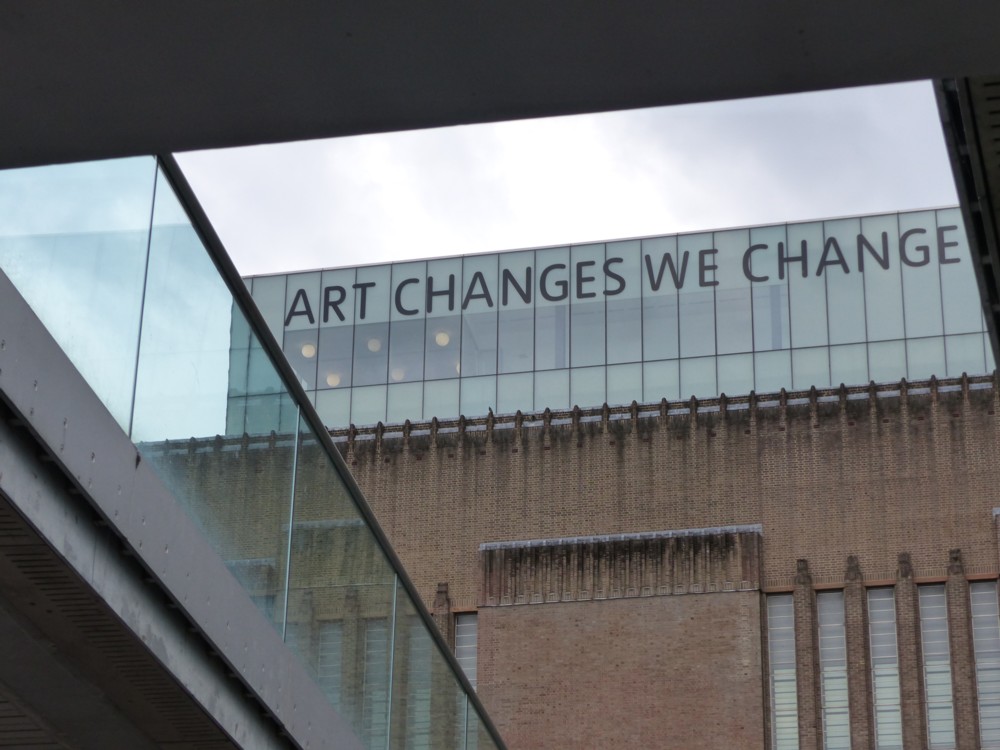 That piece of self-important verbiage perfectly sums up how artists like to think of themselves, as leading the world. They dream up new Art things off the tops of their oh-so-Artistic heads, and the rest of us follow along behind them, changed by this new Art into living different lives.
The above bird illustrates a very different reality. And the above Tate Modern slogan ought, for the sake of accuracy, instead to read: "WE CHANGE ART CHANGES".
We all now, all of us who want such devices (and this is very nearly all of us), have these amazing Art-making machines in our pockets, all the time. We don't even have to deliberately search out Art-ops, the way I still like to on my photo-perambulations around London. It is sufficient that when, going about our normal business, in this case just taking a walk beside the reservoir, if an Art-op appears, it can, instantly and expertly, be captured.
This changes, for all of us, our experience of Art. Art, at any rate of this sort, has now become something that we can all of us do for ourselves. (And if we don't have time to photo pretty birds, we all of us have mates who do, and the technology to be shown their efforts.) Which leaves Artists, who once upon a time used to earn their living by making pictures like the above bird, even more unable to compete than they first were, when photography was first invented. At least then Artists could switch to being photographers. Now, they have more and more realised that mere pictorial beauty is a business in which they simply cannot compete. They have consequently moved towards such things as political sloganeering, not just because they and their friends are becoming more politically opinionated. They have always been politically opinionated. The change for them is that shouting their politics in their Art is how they can now still hope to scrape some sort of living.
I expressed similar thoughts on this and related matters, in this rather wordier Samizdata piece. (Good grief, that was seven years ago.)