It's still Friday, right? So, an elephant: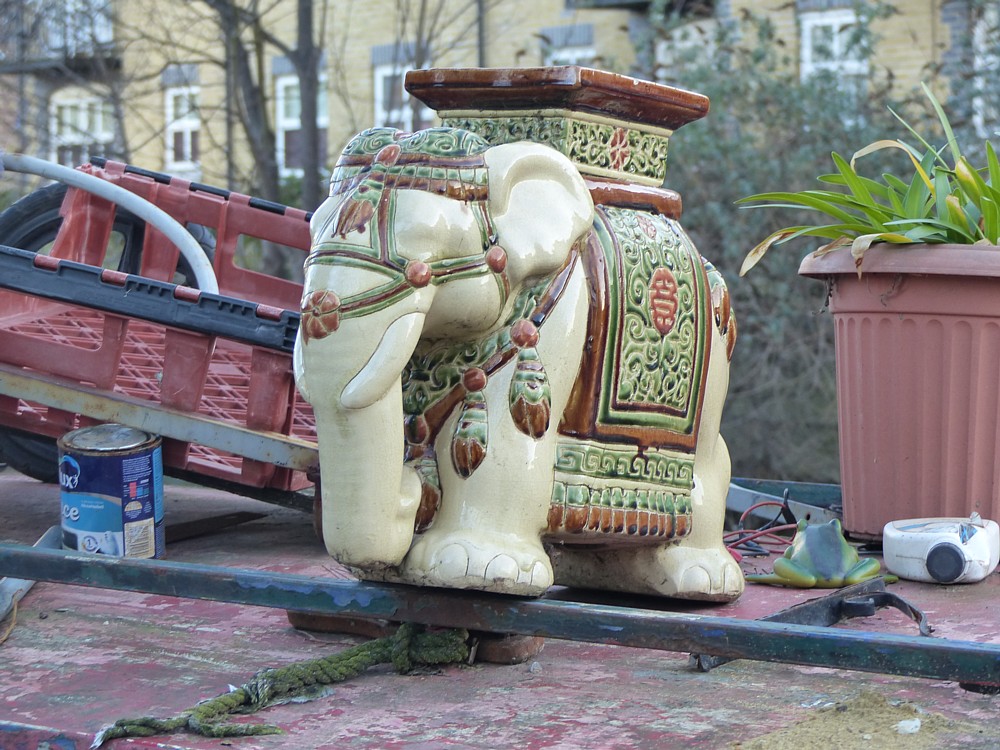 Photoed by me in March of 2016. (I'm doing a lot of rootling in the archives just now.)
The next photo is even less technically accomplished, but it does show a bit better where I saw this elephant: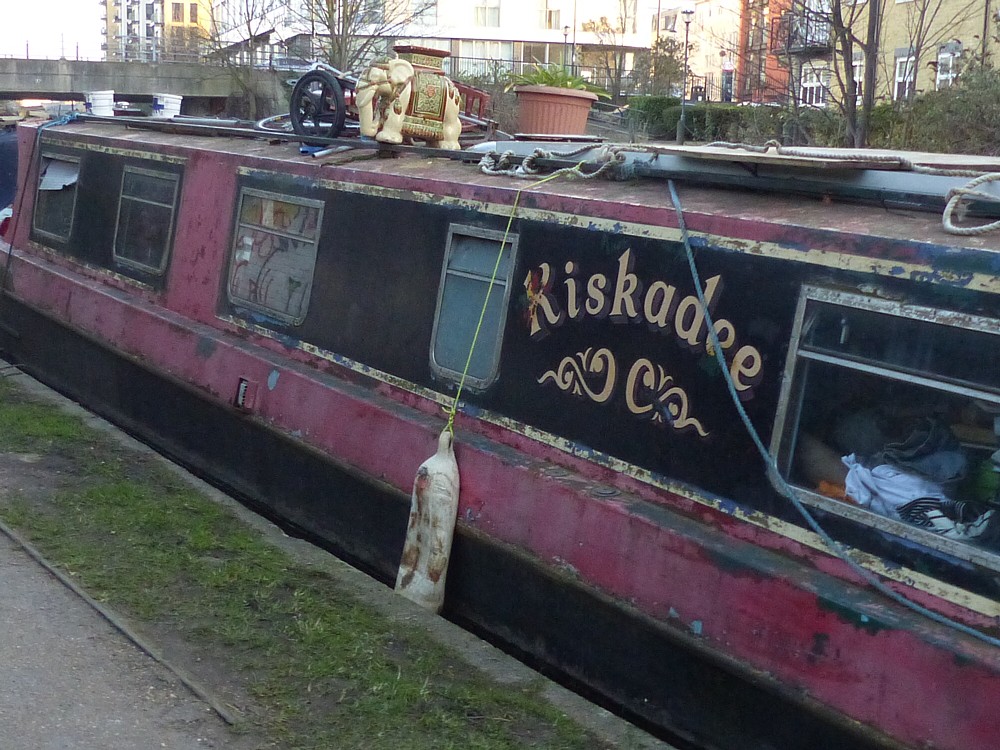 This was beside the Regent's Canal, in the vicinity of Victoria Park. But what, I wonder, might a "Kiskadee" be? I asked The Internet, and apparently it's a bird. Two birds, actually. The great kiskadee, and the lesser kiskadee. From this concluding paragraph at the other end of that link, it would appear that boats are more likely to be lesser kiskadees:
The aggressive great kiskadee, 23 cm (9 inches) in length, is found in woodland, savannah, and wet areas from Texas and Louisiana to Argentina. Shrikelike, it drops from a perch onto such prey as frogs and insects. It also eats fruit and is known to make shallow dives for fish. Its grass nest has a domed roof. The lesser kiskadee, 19 cm (7.5 inches) long, lives from Panama to Bolivia, always along waterways. Its call is a nondescript whistle.
Blog and learn