While out-and-about on other business further in the middle of London even than my home is, I photoed this little Thing On Wheels: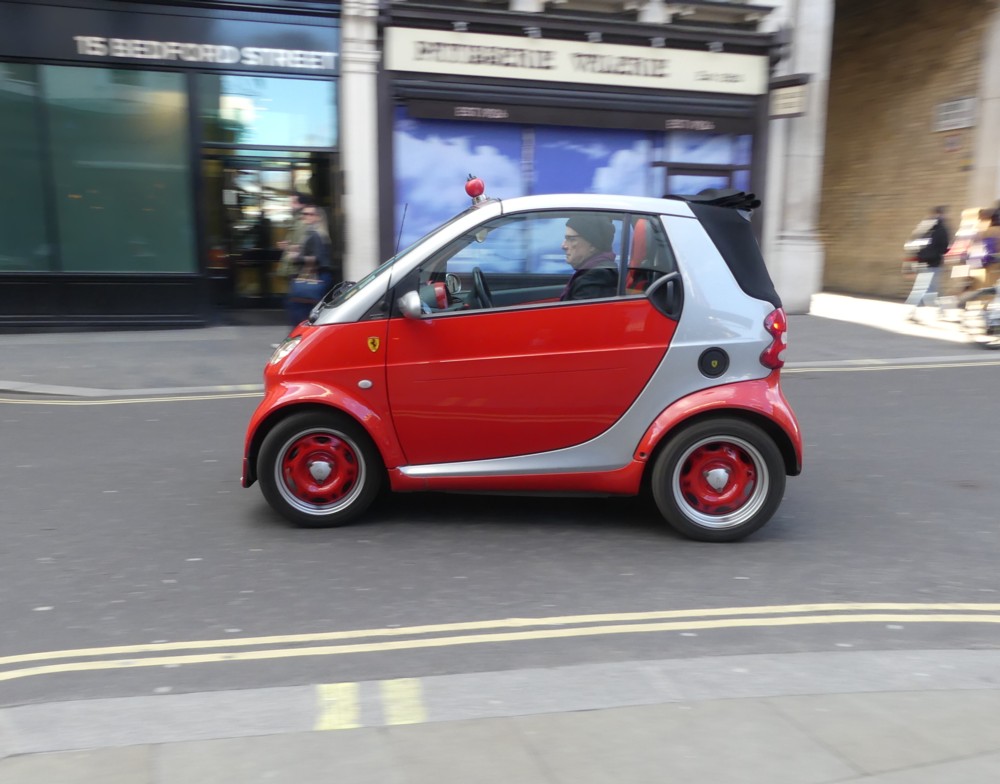 This was in Bedford Street (as you can just about make out), which is just off the Strand. So far so ordinary. Some brand of "smart" car, presumably.
But when I got home, I looked more closely at this photo, and could just about make out … this: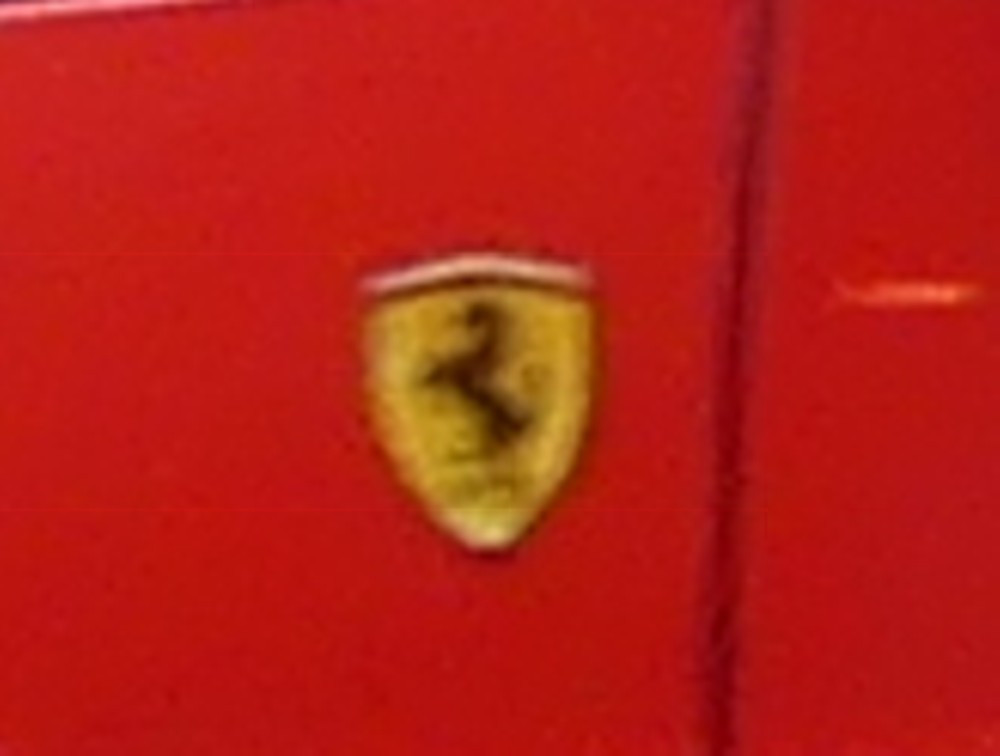 I didn't see this logo at the time. I merely noticed it in the original photo, of which the above is a crop-and-expand.
Unless I was mistaken, the Ferrari logo! The Ferrari horse. Was this bod taking the piss? Had he stuck this Ferrari horse logo on his little red Dinky Toy for some sort of laugh?
This is the twenty first century, and questions like this can be quickly answered.
Apparently this was indeed a Ferrari Smart Car. (He's not happy about this either.) Different Smart Car, Ferrari logo in the exact same spot. The cars must have come with this logo attached, and must accordingly be "real" Ferraris. Not real Ferraris, you understand. Real Ferraris can drive under articulated lorry trailers at 200 mph. What I saw and photoed was just a Dinky Toy car perpetrated by the Ferrari company in what must have been a quite prolonged fit of insanity, which I presume still continues. Talk about pissing all over your own brand.
Like I say, I like real Ferraris, which I suppose we must now call Ferrari Dumb Cars, driven by the spoilt children of the nouveau riche. The bloke in my photo looks more like an Extinction Rebel or some such thing. i.e. the sort of person who'd be totally opposed to real Ferraris. Which he may well be.
In the course of my googling, I discovered an entire internet subculture of photo-manipulators eager to take the piss out of this abominable little contraption.