Are you fed up with photos I photoed years ago? Well, to make a change, here's a photo someone else photoed years ago: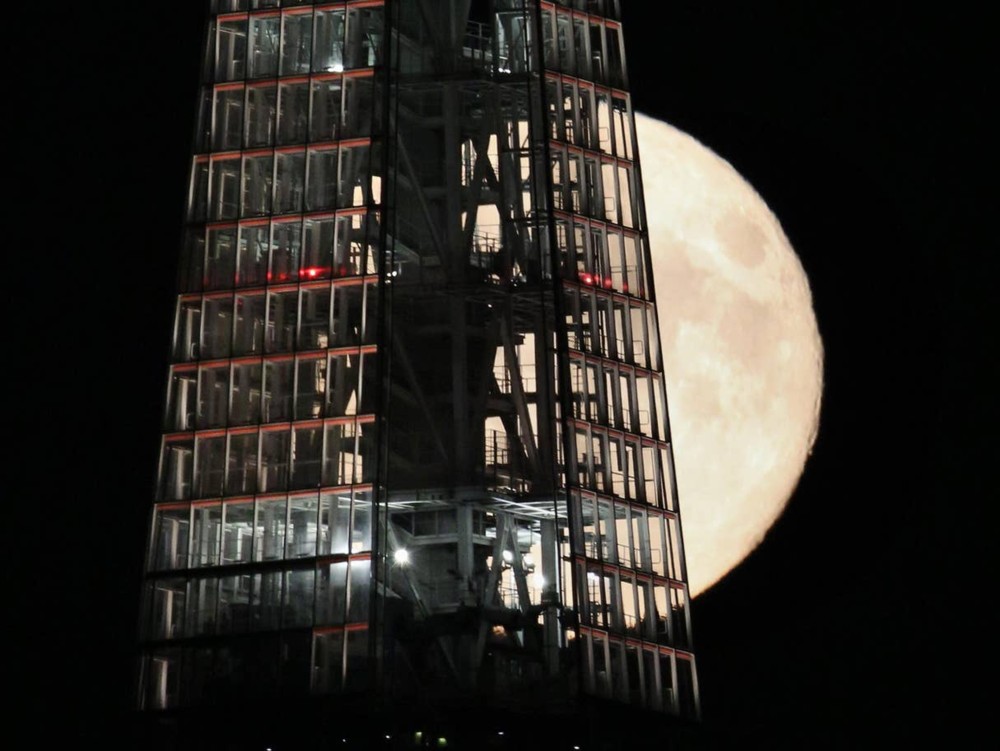 That's the dramatic photo at the top of a piece in The Independent entitled, in appropriately dramatic capital letters, SUPERMOON 2020: HOW TO SEE SNOW MOON THIS WEEKEND.
Getty Images says, about this photo of theirs
A full moon passes behind The Shard skyscraper on 9 September, 2014 in London, England
Anyway, the point is, something similar might well, weather permitting, be happening this coming Sunday.
The first supermoon of the decade will rise over the skies of the UK on Sunday, offering the brightest and biggest view of the moon in almost a year.

It will be the first of four supermoons set to take place in 2020, and the first to occur since 20 March last year. They happen when the full moon is at its closest point in its orbit of Earth, making it seem bigger and brighter than usual.

Weather permitting, people around the world will witness the spectacle on 9 February, with the exact moment where the effect appears strongest happening at 7.34am GMT. The moon will appear full for around three days, spanning from Saturday to Monday.

The time of year means this full moon has traditionally been known as the Full Snow Moon or the Full Hunger Moon, as it often coincided with heavy snowfall and difficult hunting conditions.
Personally, I'm in favour of "difficult hunting conditions", because I'm a townie and I hate hunting, of any animals not capable of turning around and attacking and devouring their pursuers. But I digress. I am in favour of good photoing weather.
The weather today, like the weather yesterday, was perfect. Here's to that lasting. Which our forecasters now say it won't. Shame.