"Natoor" because the word is "Nature", but in French.
Ever since I did a post here mentioning the plan for a Disneyland London, Twitter has been regularly Twittering me a picture of this new Disneyland building in Paris: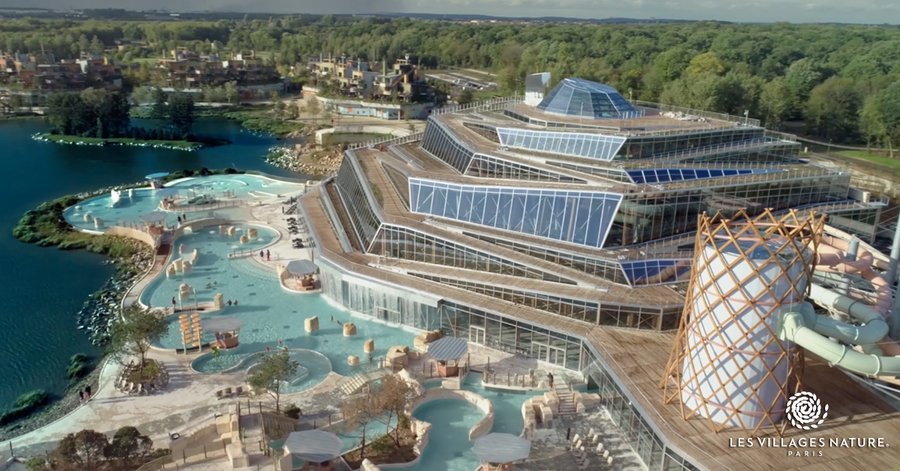 "Stay at Les Vlllages Nature."
I like the look from above of this Thing, and I especially like how it would appear that you can walk to the top on the outside, Snøhetta style. But it doesn't look very Natoor.