What do you suppose this is?: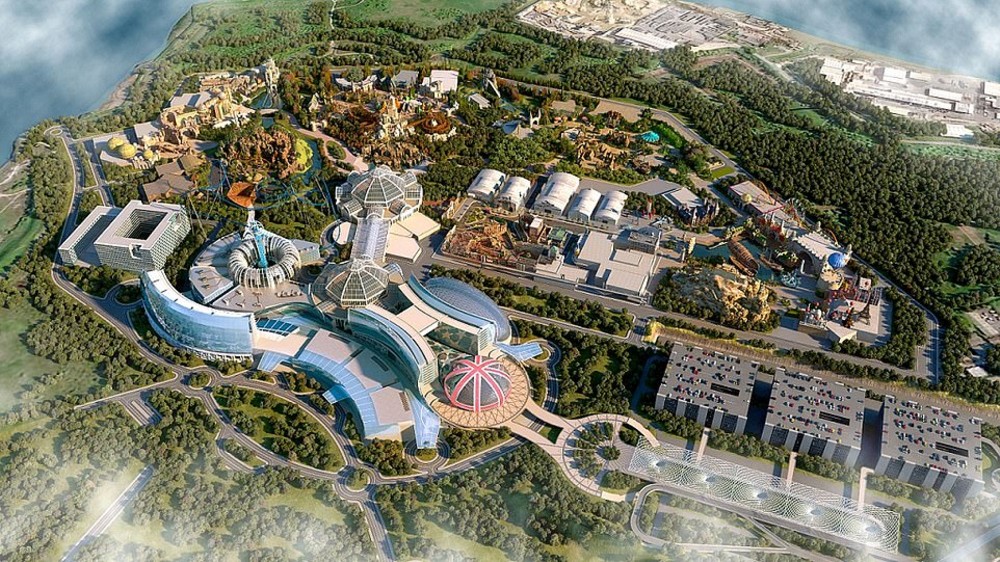 Okay, no silly games, this is Disneyland London. They have in mind to construct this during the next few years, out east, on the south bank, on that bit of land that sticks upwards into the beginnings of the Estuary ("Swanscombe Peninsula"), just this side of Tilbury.
The details don't interest me. I'm pretty sure I'll never go, not to the finished object. I don't know when or even if they'll build this.
What does interest me is that this huge project, even if it never gets beyond being thought about and puffed in the media, illustrates how the centre of gravity of London is moving inexorably downstream. The other Thing as big as this in that part of London is London Gateway, the big container port now being built on the north side of the Estuary, a long walk beyond Tilbury.