As regulars here know, I am very fond of Richard Seifert's One Kemble Street (that link will now get you to this posting again but keep scrolling down). I am fond of One Kemble Street because of its repetitively yet I think elegantly sculpted outside walls but chaotic roof clutter topping. One of Seifert's best. (His worst was concrete monstrosity at its most monstrous.)
Here's another good photo of One Kemble Street that I found in the archives, photoed in September of 2016, from the top of the ME Hotel.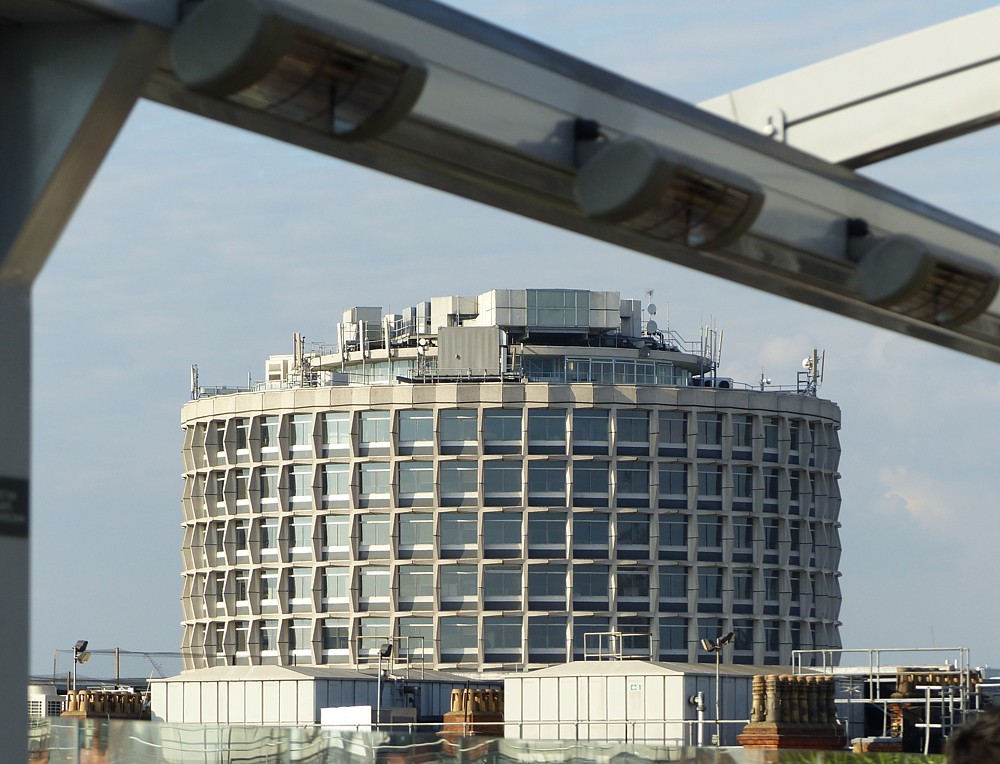 Three distinct bits of roof clutter there, on top of One Kemble Street, at a lower level between One Kemble Street and the ME Hotel, and in the foreground on top of the ME Hotel itself.
As you can also see from this photo of One Kemble Street and the ME Hotel taken from the upstairs balcony of the Royal Festival Hall, there's a very good view of One Kemble Street from the ME Hotel, round the back.
Had Seifert designed the British Library, it would have looked very different.