Just before I got to the river, on my journey to check out how the other side of the River is looking these days, I encountered this street sign: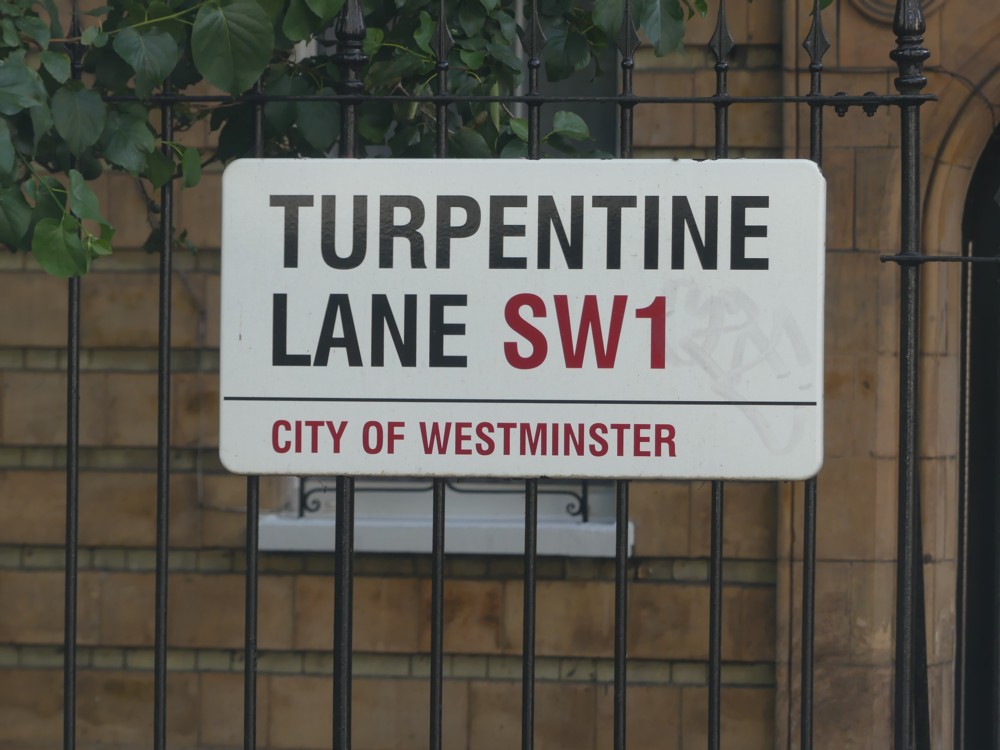 Never noticed that before, even though I've been past there many a time.
Map of Turpentine Lane here. It runs along beside the railway line into Victoria.
Named "Turpentine Lane" because there used to be something turpentiney nearby, like a place where they used to make it. Right?
According to The Streets of London by S. Fairfield, this lane once led to an early-C19 white lead works and already had its name from the prior manufacture of turpentine.
Moments later, I was taking photos like this: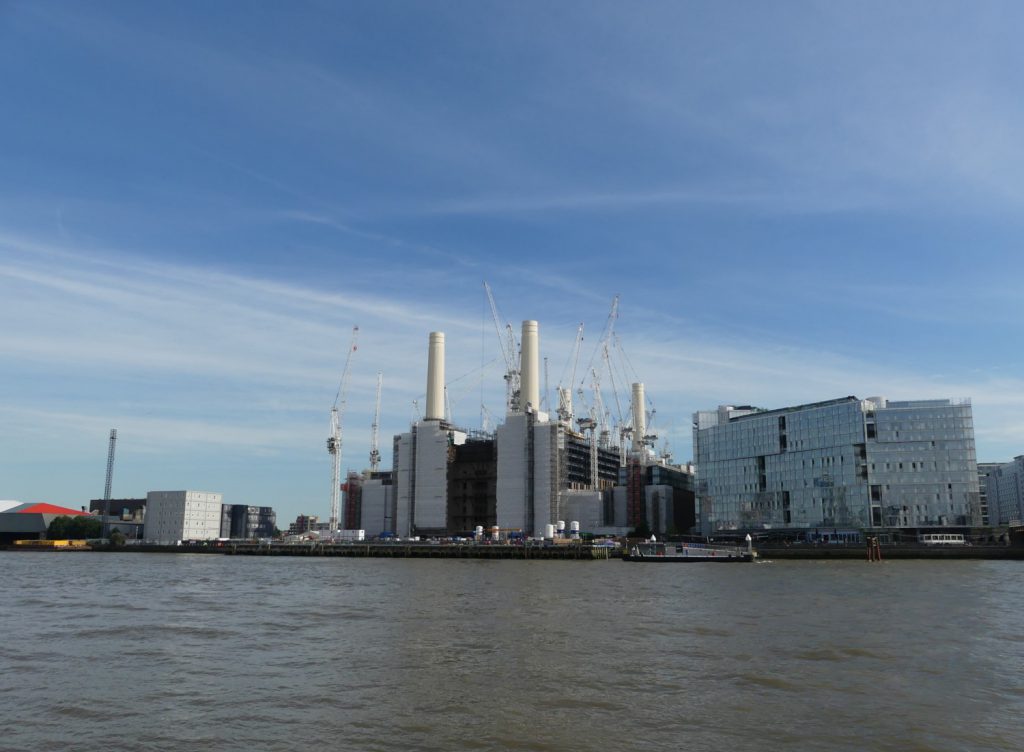 More like that to follow.