A handful of years ago now, Samizdata's Perry de Havilland and his lady used to live in Chelsea, and that caused me quite often to be walking along the north bank of the River, between, one way or the other, Chelsea Bridge and Vauxhall Bridge. While doing this I of course I looked (and photoed) across the River.
Having recently been pondering how London has been building itself a lot of machines for living in lately, as opposed to more recognisable and truly Big Things, it occurred to me that I might do that same walk between Chelsea Bridge and Vauxhall Bridge, on the north bank, there to look (and photo) across the River, at all the machines for living in that have been and are being built there now, especially around Battersea Power Station.
I have journeyed along the south side of the River, from Vauxhall to the Battersea, several times, to inspect all that turmoil and cranage from closer up. How was all that looking from the other side of the River?
So it was that yesterday afternoon, I walked through Pimlico nearly as far as Chelsea Bridge, but inland rather than beside the River, and then walked back home again, alongside the River.
But before I was even at my Official Designated Destination, there was plenty to be seen and photoed, and because this is Friday, here are some fun humans, semi-humans and semi-creatures whom I attempted, with varying success, to photo, through a very shiny shop window:
Like I said, varying success. The first Dalek photo there decapitates the poor thing, with crushingly bright reflections of the buildings opposite. Only when I raised my camera up above my head, like a paparazzo photoing a celeb from within a crowd of other paparazzi, did I get anything like a proper Dalek photo. Only once I understood about photoing downwards, where the only reflection was of the relatively unlit pavement at my feet, did I get a truly satisfactory photo, of K9. The Daleks, for the uninitiated, were Doctor Who's mortal enemies, and K9 was Doctor Who's friend.
But, why the ducks?
More to the point, what was this place? Who was doing what in it?
My second entirely satisfactory photo: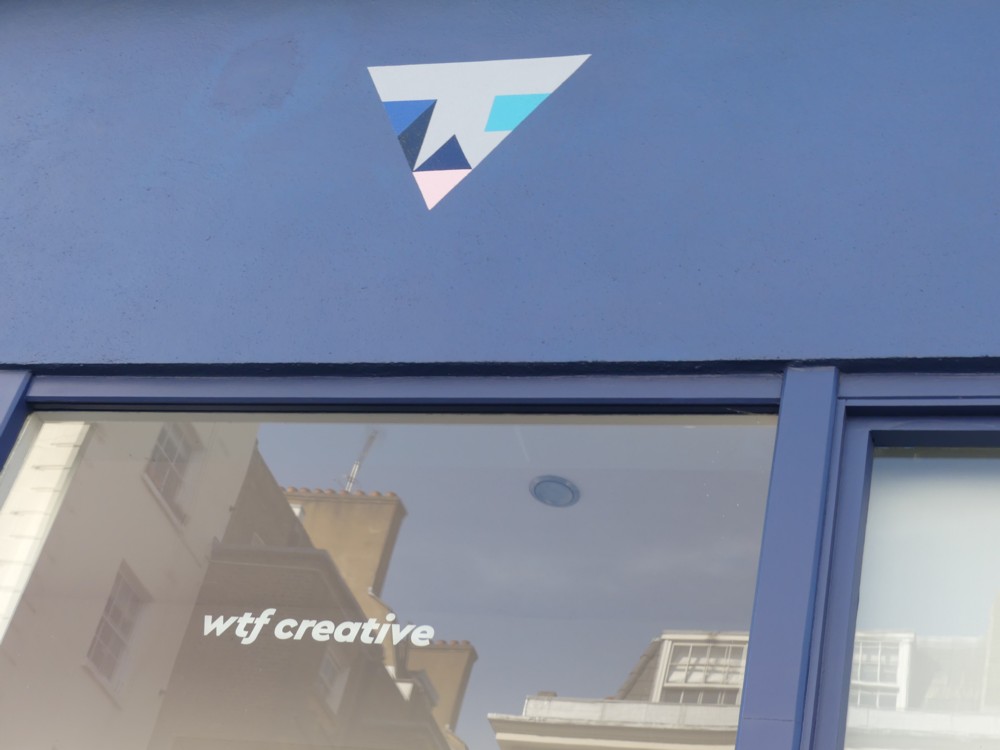 Satisfactory because this was me taking notes, and the notes were entirely taken. "wtf"? WTF?, as the young people now type into their little mobiles. Here we go. They're an advertising agency specialising in movies of the sort that the creatures in their Moreton Street London HQ window have parts in, and silly theme parks based on similar fun and foolishness, aimed at "families". Well, those are the sort of projects they boast about, but I dare say they'll also sell your estate agency for you, if that's what you want.
I'm pretty sure that the female figure in the red skirt in the background of the second and better Dalek photo is an actual human being.