A friend has put this photo that he photoed on Facebook: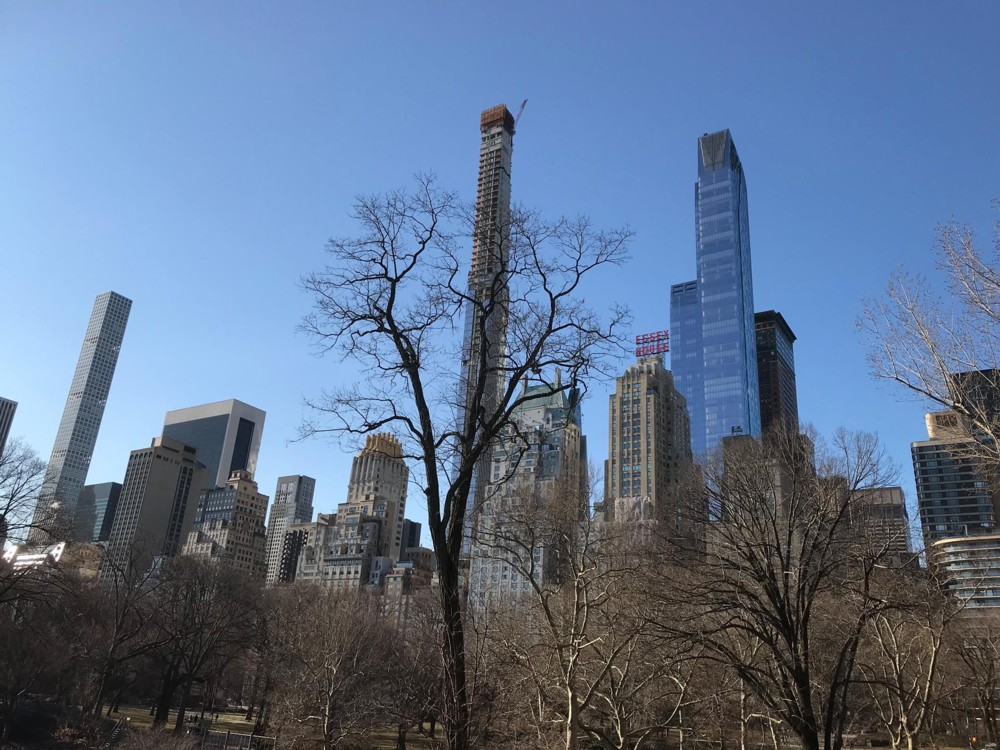 If he objects to me using it, I'll take it down, but I doubt he will.
It illustrates two things.
(1) The arrival of a new kind of skyscraper, the Very Thin Big Thing.
(2) How much less of a nuisance trees are, photographically speaking, when not smothered in stupid leaves. As it is, that photo is a fine addition to the Winter Tree With Big Thing Behind It photo-genre, which is a photo-genre I like a lot. With leaves, it would be significantly duller.
Here is a Guardian piece which explains why these Big Thin Things are now happening in New York. I now intend, although I promise nothing, to do a Samizdata piece in which I expand upon this circumstance. Clue: the provisional title of this piece is "Law and liberty in New York". The point being that clear law says exactly what you may not do, but by so doing, it also says exactly – exactly – what you may do. Unlike in Britain with its insane "planning permission" system, where you just have to hope that some random assemblage of local tyrants doesn't take against the plan you've been working on for months, and where there's now no way beforehand of guessing what these tyrants will decide. In New York, if you follow the rules, you know you are allowed to build it. Result: well, New York.