Further evidence (see below) that vapour trail light is my favourite sort of light: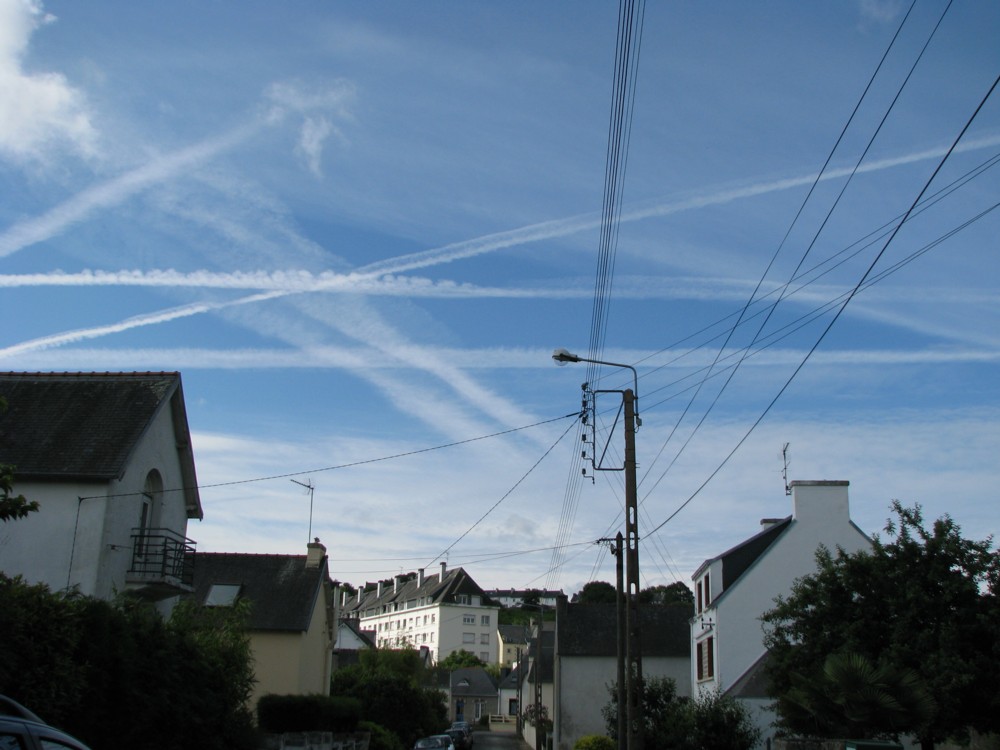 That photo was photoed by me in June 2008. In Quimper I think, but if not in Quimper, then somewhere close.
I had been browsing through the directory in which all my photos from that expedition are stored, and I was struck by how well the best of them came out, despite the fact that the camera I was using was quite antique compared to my current camera. I had always supposed that there had been a big jump in photo quality for me when I got my Lumix ZX150, which was a few years after that. Since that Lumix ZX150, I have had a Lumix ZX200, and now use a Lumix ZX330. All of those Lumixes (Lumes?) being much of a muchness. And I think that's right, there was quite a jump. Nevertheless, earlier cameras of mine, when the light was really good, did just as well. Where they suffered, by comparison, was when the light was merely quite good.
Vapour trails are a feature of the Brittany sky. Basically, you're talking about half of all the airplanes from Europe to America, and half of all the airplanes from America to Europe. So, in Brittany, if the weather is vapour trail weather, there will be vapour trails. A lot of vapour trails.
France also has excellent street clutter, with lots of wires. The wires go well with the vapour trails, I think.