This afternoon I was in Bermondsey, seeing a man about a blog, and without doubt, the oddest photo I took in my Bermondsey wanderings today was this one, of a garage door: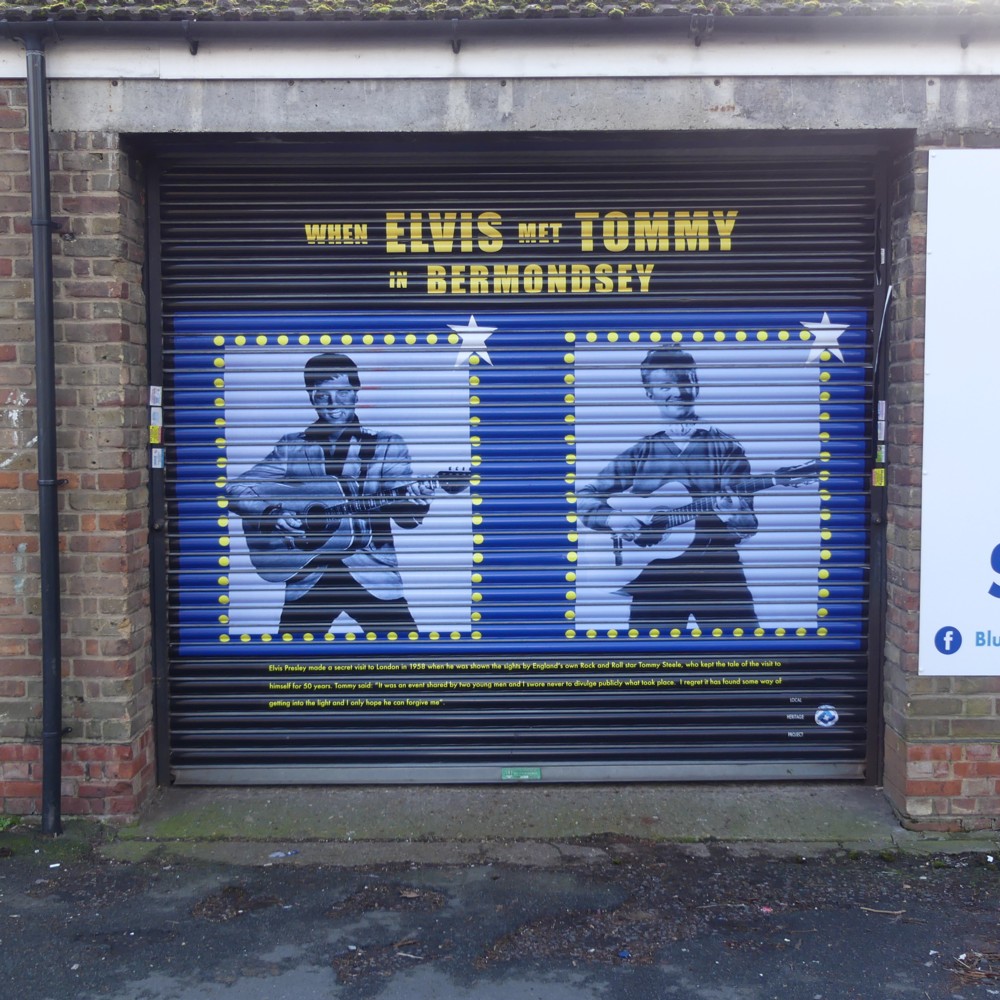 Here is a closer up view of the writing at the bottom:

Right click to get that a lot more legible.
Do you care about this? It made me smile, but I really do not care if it is true. If you do, and haven't already acquainted yourself with this tale and made up your mind about it, then read this, which merely reports on the claim (made in 2008 by a mate of Tommy Steele's), or this, which is more scornful, or this, which is very scornful indeed. Elvis did fleetingly visit Scotland, apparently, but was stuck at the airport. The most scornful of these reports is Scottish, assuming that I am correct in believing "Shields" to be in Scotland. Can't have the damn Sassenachs steeling their thunder. Ho, ho.
Rather surprisingly, I only found one other photo featuring what I photoed today, here. But that could just reflect my inadequacy as an internet searcher.