Last night I dined at Chateau Samizdata, which is in the Fulham Road. I always get there early, but like to be exactly on time in order not to disrupt the preparations. So, I typically walk about a bit, looking for photo-ops.
Last night I walked east along the Fulham Road towards the centre of London, and came upon Michelin House, which I knew was somewhere around there, but had never clocked before as being so very near to Chateau Samizdata. This building occurs at the point where the Fulham Road is turning into Brompton Road.
It has a wonderfully eccentric stained glass window, at the front, at the top …: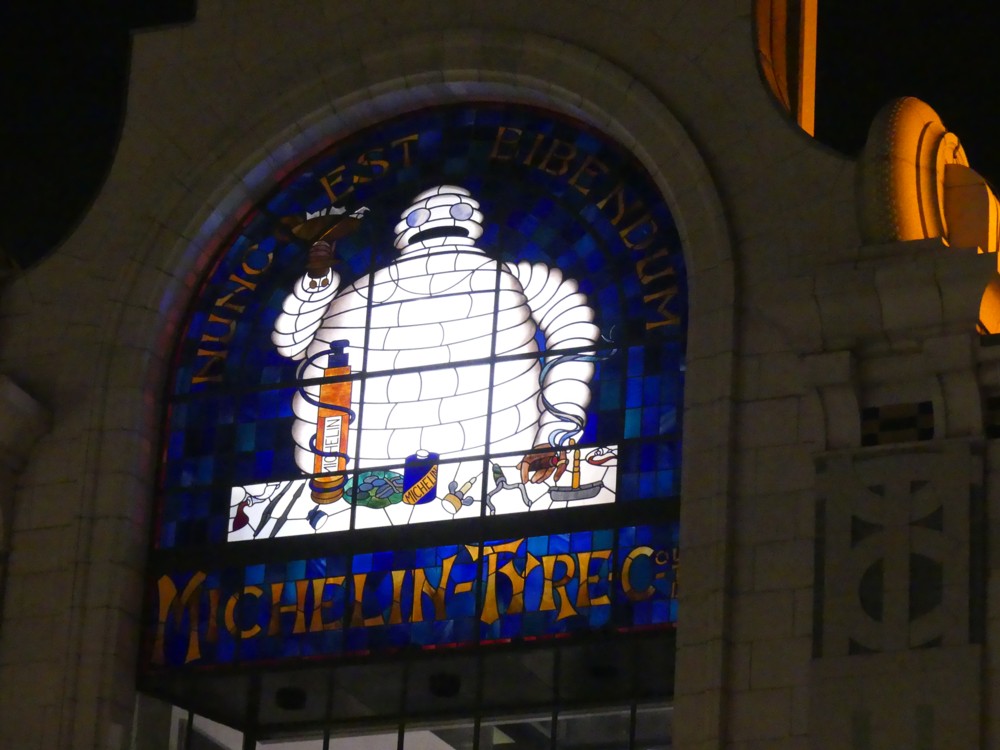 … which had been thoughtfully lit from behind.
I image-googled this building, and I could not find this particular view of it. There are one or two views to be seen of this window from inside the building, but none that home in on the window, in the dark, from the outside, with that all-important internal lighting.
I think that this window deserves to be viewable in as many ways as possible, from inside, and from outside. As does the whole building.
I considered cropping my photo, but the photo exactly as taken supplies just that little bit of architectural context, so I left it as was.