6k: (I know someone who will like this picture …) Who can he mean?
He's talking about this picture: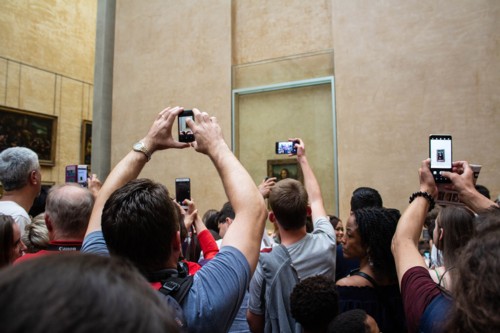 I like it. And like I say, the Age of the Smartphone will be with us for quite a while yet.
I can remember when places like the Louvre used to forbid photoing. But they can hardly complain if students … take notes.