Nothing says Christmas to me quite like Special Christmas Edition packs of Walkers Potato Crisps. And actually, I came across these in Sainsbury's … it must have been nearly a fortnight ago now: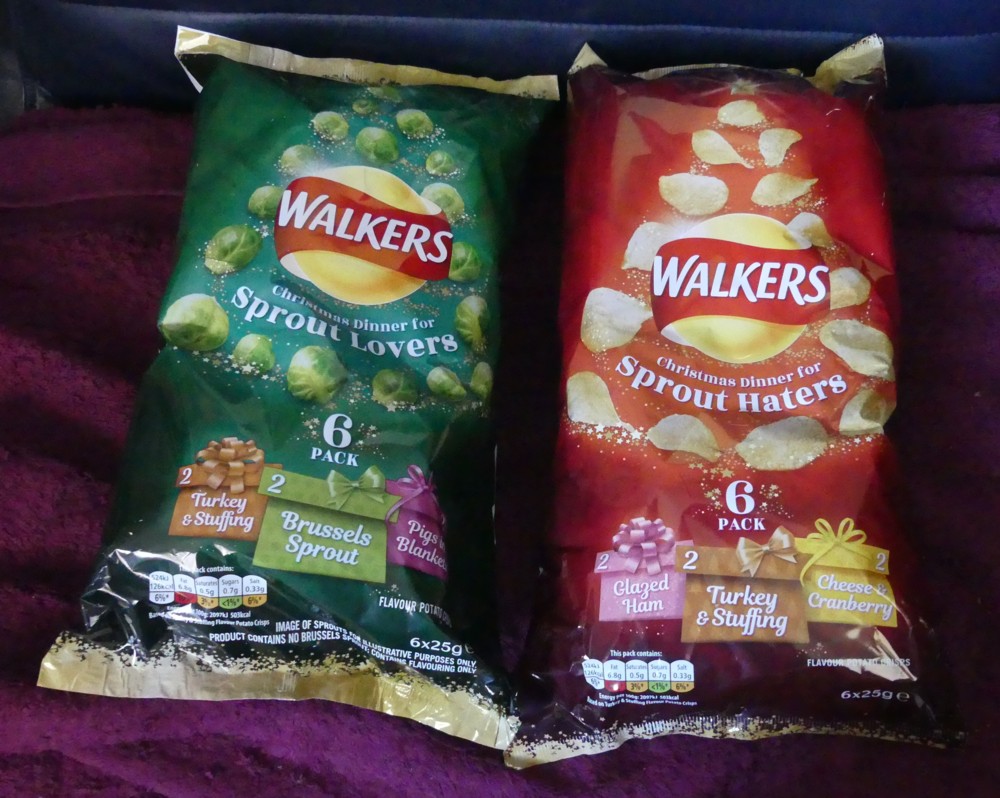 Photoing a shiny package, with information directly under the shininess, is somewhat above my photoing pay grade, what with my photoing pay grade being: zero without expenses. On the left there, we have Turkey & Stuffing, Brussels Sprout, and Pigs in Blankets. On the right, Glazed Ham, Turkey & Stuffing (again), and … well that's not so clear.
So here's another photo which explains that it is Cheese & Cranberry: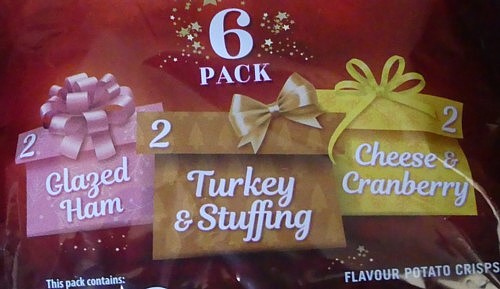 However, my favourite bit is this little disclaimer, concerning the Brussels Sprout crisps:

I love it. Guaranteed entirely made with artificial flavouring. No natural flavouring at all. Real turkey. Real stuffing. Real pigs. Real blankets. Real ham with real glaze, real cheese, real cranberry. But: fake sprouts.
I don't always hate the twenty first century. Today, I love it.
One way to photo such packages as these more clearly is to empty them, and flatten them out, like they've done here, because that brings the light under control. At lest, I think that's what they did. Those photos certainly look flat. But a package that is flat rather than curved stops looking like a package. Such photos literally take the crisps out of the picture. And who wants that?