I have a friend who roams the earth working in exotic places. Friend supplies this photo of where Friend will be staying tonight: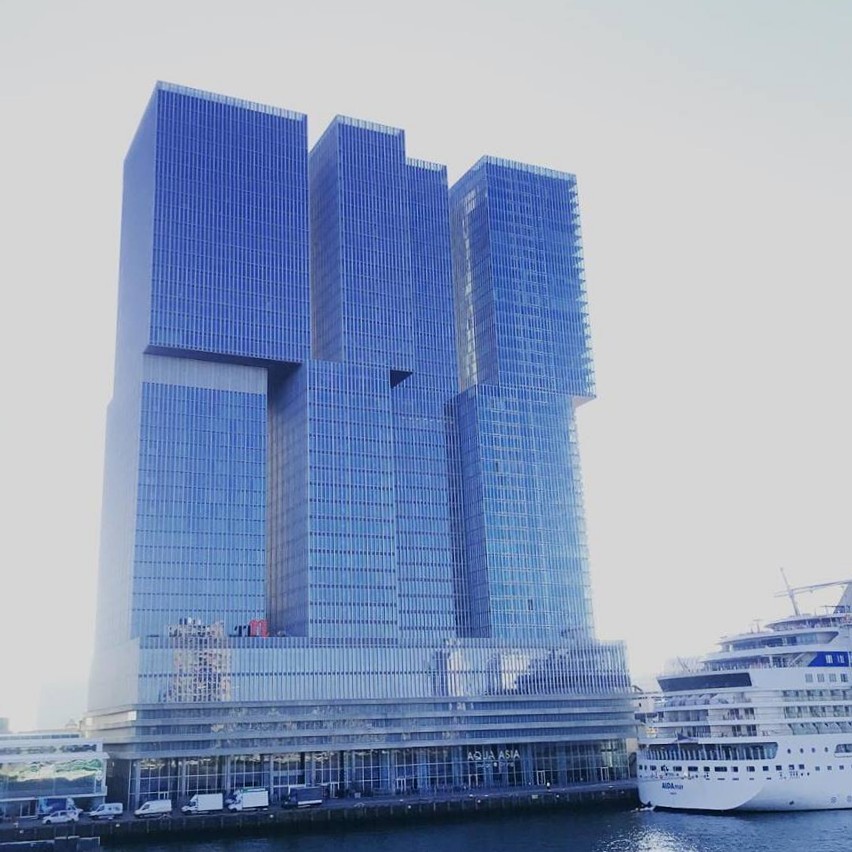 It's alright for some. Taken with a smartphone (what else?), in Rotterdam, earlier today.
More seriously, what this building makes me think is what I have long thought, which is that modern architecture is, a lot of it, about what kind of aesthetic experiences architects had when they were little kids. Does this Big Thing not look like big bricks of the sort given to small children, piled up rather inexpertly on top of each other, and now looking as big as it looked to a small kid? That's what it looks like to me. Not that there's anything wrong with that.
Good to have the arse of the ship there, to show how big this Big Thing is.